Don Purdum
Independent Political Analyst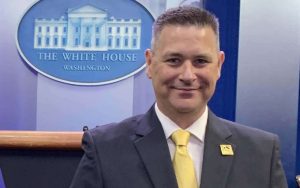 Don Purdum is a conservative political commentator and analyst, media host, and political messaging strategist. He has worked on numerous conservative Republican congressional campaigns as both a campaign manager and messaging consultant. He is a veteran of the United States Navy and a former Chaplain Candidate in the Pennsylvania Army National Guard. Don holds a master degree in Political Management from Graduate School of Political Management at George Washington University. He graduated with a 4.0 GPA, was nominated for the prestigious Founding Dean Arterton Award, and served as the President of GWU's Chapter of SALUTE – National Veteran Honor Society.
Everything Don writes, says, and does is driven by one point of view. When practiced properly, conservatism is the only political philosophy that advances hope, opportunity, and happiness. It is the best means to empower people and encourage them to dig deeper and go further in their lives than anyone ever thought possible. It enables and empowers ANYONE with the fortitude and desire to overcome obstacles and fulfill their God-given purpose and utilize their talents to benefit all those around them.
Don has years of proven experience in message development, issues management, and strategic and tactical communications both online and offline. In 2018, Don ran for local office and won with over 70% of the total vote. In his first year, his peers made him the Chairman of the Board of Supervisors. He was responsible for leading the board, correcting a bloated local government, and restoring it to the community after years of self-serving neglect by previous leaders. He is currently working on several eBooks and a program to help conservatives interested in running for local, county, and state governments.
If you would like to connect with Don, you can join him in his growing Facebook group.