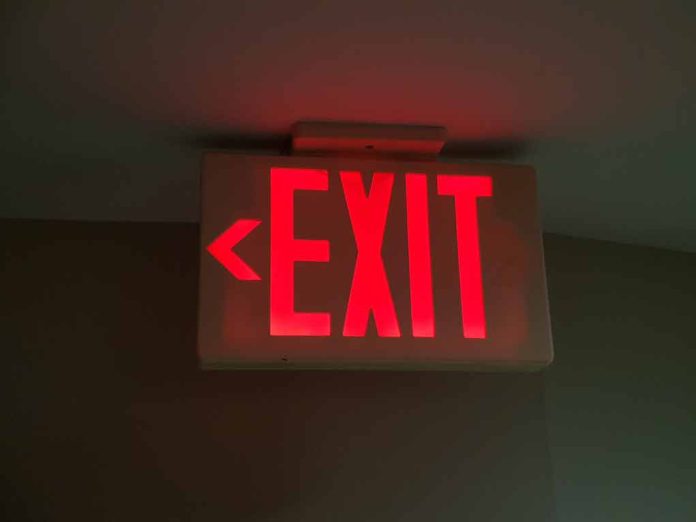 (UnitedVoice.com) – The GOP primary field is crowded. When the primary race began, there were more than a dozen candidates. Miami Mayor Francis Suarez threw in the towel in August. Another candidate has also quit the race.
On October 9, former Rep. Will Hurd (R-TX) announced he was dropping out of the primary race. The former CIA agent said that he knew he was "a dark horse candidate" with a difficult path to victory when he joined. He noted that as he traveled the country, he found many Americans who were just like him and believed in his "campaign's message of unity and common sense."
Hurd went on to praise his campaign's accomplishments but said it was clear to him that it was time to suspend it. The Republican said that he appreciates "all the time and energy" his supporters put into his bid for the nomination, but he thought it was "important to recognize the realities of the political landscape" in the GOP. The former congressman said that the party's primary field needs to consolidate around a single person who can "defeat both Donald Trump and President [Joe] Biden."
Hurd went on to endorse former South Carolina Governor Nikki Haley for president. He said he believes she has a strong "grasp on the complexities of our foreign policy."
I have suspended my campaign for president to support Nikki Haley. I encourage donors, fellow candidates, Republican elected officials, conservative influencers and anyone worried about our republic to support her too, writes @WillHurd https://t.co/KmLcX2ijbL

— Wall Street Journal Opinion (@WSJopinion) October 10, 2023
Haley has been in the spotlight recently. She had a good debate performance in the second GOP event. The former governor has made gains in the polls and raised $11 million dollars, with $9.1 million still available. She now has more cash on hand than Florida Governor Ron DeSantis (R), who only has about $5 million.
In recent days, Haley has expanded her operation in Iowa. She's also traveling to Texas to try to court more donors. Though she is doing well, she still has a long way to go before she can knock out Trump and DeSantis.
Copyright 2023, UnitedVoice.com