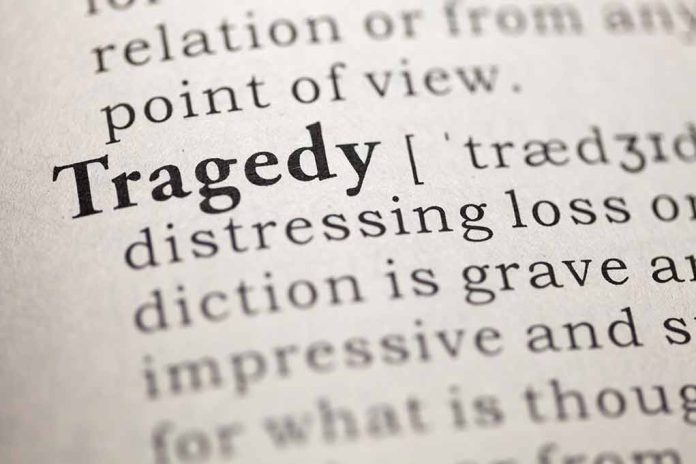 (UnitedVoice.com) – When Hamas attacked Israel on October 7, they took dozens of hostages back to Gaza. American citizens were among them. At least one of them is now confirmed dead.
On October 19, Israel's military posted a message on X, the social media platform formerly known as Twitter, announcing the death of Carmela Dan. The 80-year-old was an American citizen who was snatched by Hamas militants in southern Israel. Her 12-year-old granddaughter Noya was also kidnapped and murdered.
In the post on X, military officials stated that they were "devastated," and they thanked everyone who shared their stories and helped bring them home.
We are devastated to announce that Noya and her grandmother Carmela's bodies were discovered yesterday.

Thank you to all of you who shared her story to help us bring her home.

Our hearts are broken 💔. https://t.co/1I9r4fibsP

— Israel ישראל 🇮🇱 (@Israel) October 19, 2023
Carmela Dan was one of 13 Americans taken during the terrorist attacks. She is the first one to be officially confirmed dead.
The bodies of the grandmother and granddaughter were discovered near the Israel-Gaza border. When they were kidnapped, they were with Noya's father and siblings, who were also snatched. Ofer Kalderon, 50, Erez Kalderon, 12, and Sahar Kalderon, 16, are still missing. Their fates are not known.
On October 18, President Joe Biden traveled to Israel to meet with Prime Minister Benjamin Netanyahu. During a press conference, he said he couldn't speak publicly about all of the details, but that "there is no higher priority than the release and safe return of all" American hostages.
While America mourned the loss of Carmen and her granddaughter, they did receive some good news. Two days after Biden's meeting with Israel, Hamas terrorists released Judith Tai Raanan and her 17-year-old daughter, Natalie Raanan. The women, who are from Chicago, were taken hostage while visiting their relatives in southern Israel.
They were handed over to the Red Cross when they were released. According to reports, Hamas released them on "humanitarian grounds" because Judith wasn't in good health. Qatar reportedly led the hostage negotiations.
There are still 11 Americans unaccounted for.
Copyright 2023, UnitedVoice.com