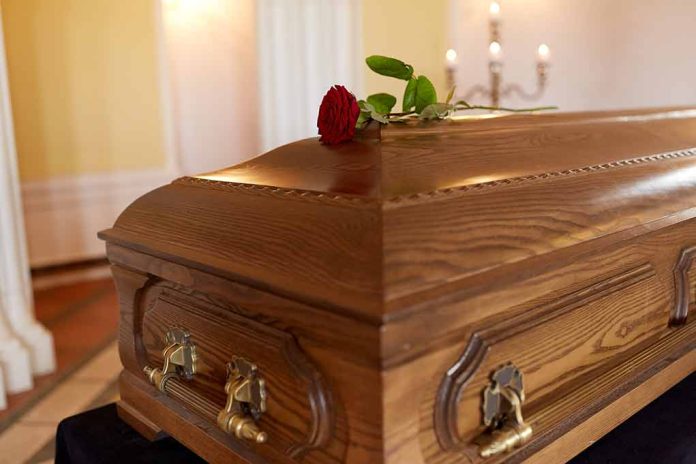 (UnitedVoice.com) – Richard Roundtree started his public career in 1963 by modeling for the Ebony Traveling Fashion Fair, an annual affair co-founded by the wife of the owner of Ebony and Jet Magazines. He's best known for his portrayal of a private detective named John Shaft in the 1971 feature film "Shaft" and its sequels. Sadly, the African-American actor recently died at 81.
Patrick McMinn, Roundtree's longtime manager, told The Hollywood Reporter the beloved actor died at home from pancreatic cancer. Roundtree had a double mastectomy following a breast cancer diagnosis in 1993. A few years later, he spoke out about this disease.
Noting that breast cancer isn't "gender specific," Roundtree talked about being a cancer survivor. He thanked the "positive feedback" he received after going public with his diagnosis. He also warned that all too often, "men have [a] cavalier attitude about health issues."
Roundtree played an essential part in the rise of "blaxploitation" movies, a film genre conceived and directed by white writers and film producers that starred black actors and actresses. Released in 1971, Shaft was one of the first of those films to hit the silver screen. His role also made him a star at 29, although he continued acting for more than 50 years afterward.
The character John Shaft was a tough private eye, a street-savvy black man known for his downturned dark mustache, brown leather coat, and pearl-handled revolver. In 1973, Roundtree told The New York Times that he got to play the part of a "black man who [was] for once — a winner."
Roundtree played the starring role in two sequels, "Shaft's Big Score!" (1971) and "Shaft in Africa" (1973). He also acted in a supporting role in two sequels starring Samuel L. Jackson as John Shaft. The franchise also sparked several made-for-television films.
Working with Richard Roundtree was a dream. Getting to hang with him & our Being Mary Jane family was always a good ass time with the best stories & laughs. He was ALWAYS the coolest man in the room with the BEST vibes & ppl would literally run over to come see him. He was simply… pic.twitter.com/1N8fHVDsA6

— Gabrielle Union (@itsgabrielleu) October 25, 2023
Gabrielle Union, one of Roundtree's co-stars from the Black Entertainment Television series "Being Mary Jane," posted a heartfelt tribute on his X/Twitter page. She wrote that having the opportunity to work with the noted actor "was a dream." She also noted that Roundtree "ALWAYS" was the "coolest man in the room."
Copyright 2023, UnitedVoice.com