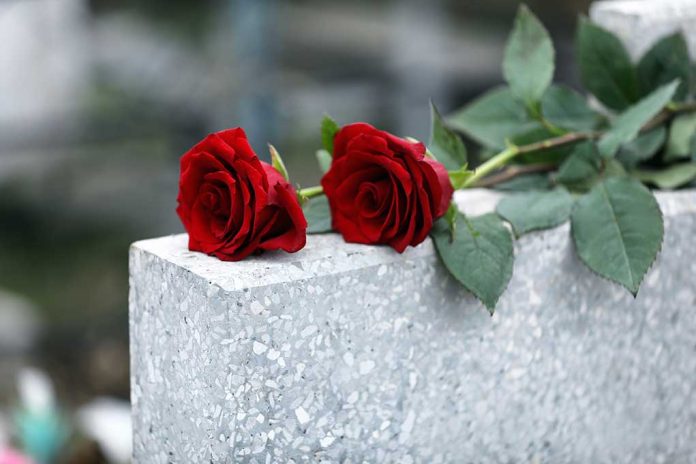 (UnitedVoice.com) – Suzanne Somers was one of Hollywood's most beloved actresses. She was also known for her dedication to physical fitness. Sadly, she has now passed away.
On October 15, Somers died at home in Palm Springs, California. According to a statement from her publicist, the actress' family was there to celebrate her 77th birthday on October 16. It continued, saying they would "celebrate her extraordinary life" instead. The publicist went on to thank all of Somers' fans. The actress battled breast cancer for decades.
Somers began her acting career in the late 1960s. She had a number of small roles before finally landing a spot on the ABC show "Three's Company." Her character on the show, Chrissy Snow, lived with another woman (played by Joyce DeWitt) and a man (played by John Ritter) who pretended to be gay in order to get past the landlord's policy that single men couldn't live with single women.
The actress' time on the show ended after the fifth season because she demanded pay equal to her male co-star's. The network wasn't willing to do that, so a battle ensued. ABC dramatically decreased her role on the show in the fifth season and then fired her. She sued the network but only received payment for one episode.
After her termination from "Three's Company," Somers went to Las Vegas, where she performed as an entertainer. She then built an exercise empire around the ThighMaster. Fox Business reported the coveted exercise device made her upwards of $300 million, selling 10 million of them in the first two years. She also authored 27 books, 14 of which became best sellers.
In 1991, Somers starred in the sitcom "Step By Step." The program became a hit show and ran for seven seasons. She also appeared on "Dancing with the Stars," "Candid Camera," and her own talk show "The Suzanne Show."
Somers is survived by her only child, Bruce, and her husband, Alan Hamel.
Copyright 2023, UnitedVoice.com