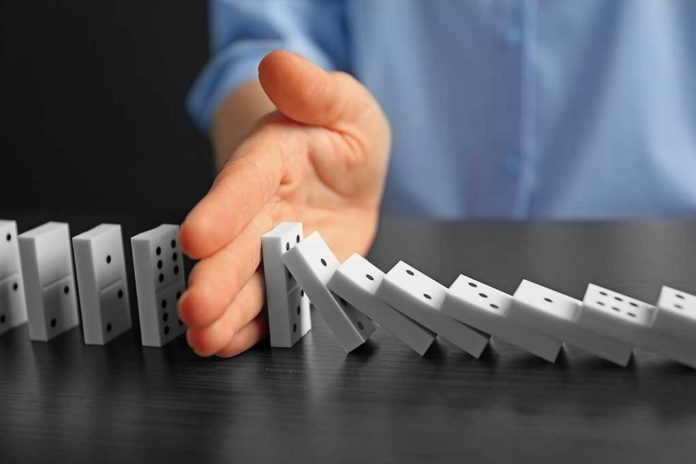 (UnitedVoice.com) – When Hamas attacked Israel, critics of President Joe Biden slammed him for allegedly giving Iran, backers of the terrorist group, $6 billion in frozen oil profits. It was quickly revealed that the administration had not given the Iranian government any of the money. Now, the White House has announced the country won't be getting their money back after all.
On October 12, Deputy Treasury Secretary Wally Adeyemo told House Democrats that the country won't be able to access the $6 billion for humanitarian aid. The money came from Iranian oil sales but was frozen when sanctions against the Middle Eastern nation went into effect. The Biden Administration has been negotiating with Iran for years to try to get them back to the table for another nuclear agreement. The money was supposed to be released to humanitarian organizations that were vetted by the US. The funds were transferred from South Korea, where it was held, to Qatar to facilitate the deal.
However, when Hamas attacked Israel, the dynamic changed. There is currently no evidence that Iran had anything to do with the brutal attack that left more than 1,000 Israelis dead. However, The Washington Post reported the Iranian government previously provided training and weapons to the militant group.
Democrats and Republicans called on Biden to rescind the decision to give the funds to Iran. Secretary of State Antony Blinken told reporters that none of the money has "been spent or accessed in any way by Iran."
Iran's delegation to the United Nations issued a statement to the WaPo about the funds, saying it "rightfully belongs to the people of Iran" and was earmarked for the Iranian government to acquire "all essential and non-sanctioned requisites for the Iranians."
Biden has not said whether the funds will be frozen permanently. Senator Marsha Blackburn (R-TN) wants the money redirected to Israel, so they can purchase more weapons.
Copyright 2023, UnitedVoice.com