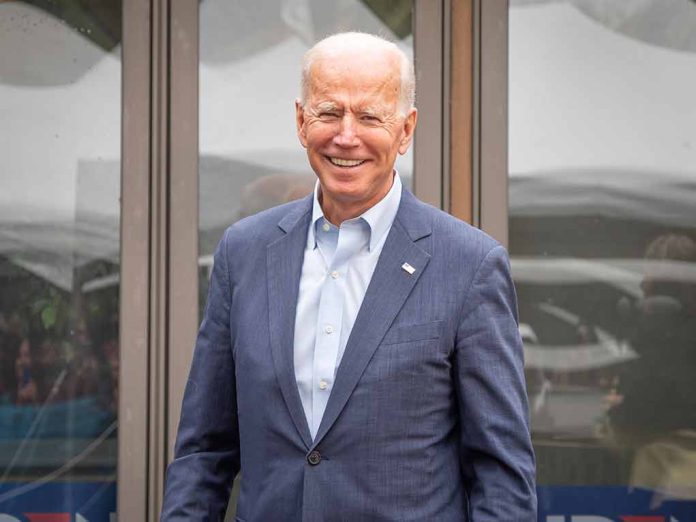 (UnitedVoice.com) – Millions of Americans enter public service as a way to get their student loan debt forgiven down the road. The federal government oversees the Public Service Loan Forgiveness program that allows them to apply for full relief after ten years. The administration has now wiped away billions more worth of debt from people.
On October 4, President Joe Biden announced that 125,000 Americans were approved for a total of $9 billion in debt forgiveness. According to the administration's breakdown of costs, $5.2 billion was for 53,000 borrowers who qualified under the Public Service Loan Forgiveness programs. Another $1.2 billion is for 22,000 borrowers who had permanent or total disability and met the Social Security Administration data match requirements.
Almost $2.8 billion of the forgiveness was described as "new debt relief" through the administration's "fixes to income-driven repayment." It was for 51,000 borrowers who had been making payments for 20 years or more but never received the relief the president claims they were entitled to receive.
Biden has made student loan debt relief one of the most important agenda items during his administration. He'd tried to forgive up to $20,000 in debt for millions of people who met specific income guidelines, but the Supreme Court ruled the program unconstitutional. Instead, the president focused on changing the income-driven repayment program, but these "fixes" are also under scrutiny in the courts.
The announcement came days after Americans with student loan debt were expected to start repaying again after a three-year pause in the wake of the national health emergency. Former President Donald Trump initially paused the loan repayments in an attempt to help Americans weather the financial storm that hit them during the crisis, and Biden extended that pause multiple times when he took office.
In a speech on Wednesday, Biden said he was going to continue to look for ways to discharge debt for Americans.
Copyright 2023, UnitedVoice.com