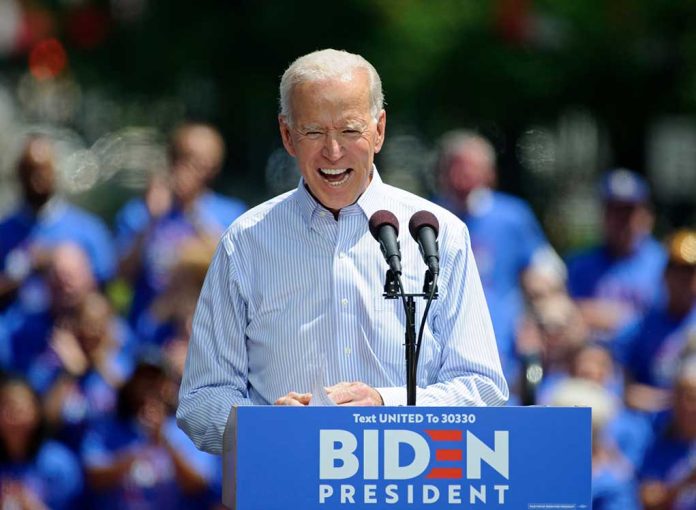 (UnitedVoice.com) – The federal judiciary is one of the institutions where presidents can make their mark. Former POTUS Donald Trump certainly did, in both the lower courts and by reshaping the Supreme Court. President Joe Biden is now celebrating a major milestone in his administration.
On November 7, Biden announced the Senate confirmed the 150th federal judge since he took office. Lawmakers confirmed Judge Kenly Kiya Kato to a district court in California and Judge Julia Kobick to a district court in Massachusetts.
The president called appointing judges "[o]ne of the greatest responsibilities" of a POTUS. He said all of those he appointed are "highly qualified, faithful to the rule of law, and dedicated to the Constitution." According to the press release, two-thirds of the judges the president has appointed are women and people of color.
The federal judges appointed by the president have lifetime tenures on the bench. Throughout his time in office, the Senate has approved 36 to appeals courts, 113 to district courts, and one to the Supreme Court. That SCOTUS judge is Ketanji Brown Jackson, the first black woman to serve on the highest court in the country.
During the first year of the Biden Administration, he'd appointed more federal judges than any other commander-in-chief since President John F. Kennedy. As of August 2022, he'd appointed 75, including 57 to district courts and 18 to appeals courts. A little more than a year later, he has doubled his record.
Senate Majority Leader Chuck Schumer (D-NY) called the back-to-back confirmations of the 149th and 150th judges "a very important day in the Senate." The senator went on to say it's a "great record" because there are "150 judges who have brought integrity and impartiality […] diversity and dynamism" to the courts.
While Biden has hit the 150 mark, that's still far off from the 234 federal judges that former President Donald Trump put on the court during his four years in office.
Copyright 2023, UnitedVoice.com