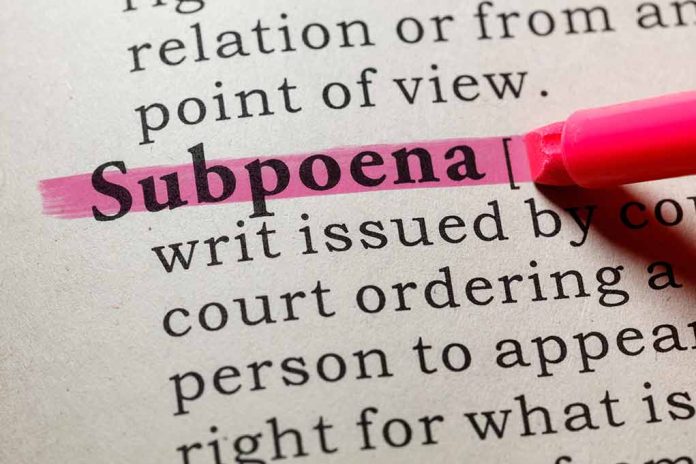 (UnitedVoice.com) – In September, Speaker of the House Kevin McCarthy (R-CA) agreed to launch an unofficial impeachment inquiry into President Joe Biden. The Republican leader will have to put the inquiry before the whole House for a vote before it becomes official. However, members of the lower chamber held their first hearing on the matter at the end of the month. Subpoenas have been issued for more documents from the Biden family.
The Allegations
On September 28, the House Oversight Committee held the first hearing of the inquiry. Rep. James Comer (R-KY) told the public that they have a "mountain of evidence" to prove the president "abused his public office for his family's financial gain." There are several specific allegations against the president. According to Breitbart News, House Republicans revealed evidence, including photographs, text messages, videos, bank records, and whistleblower testimonies.
One of those is that Biden, while serving as vice president, used his position to help his son, Hunter Biden, and brother, James Biden. For example, sometimes the president (then vice president) answered the phone when his son called him concerning his business dealings. He's accused of participating in dinners, too. The GOP also pointed to the video of Biden bragging about having a Ukrainian prosecutor fired because he was going to investigate Burisma, a company Hunter sat on the board of.
Lawmakers have also focused on allegations that Biden interfered in a Department of Justice investigation against Hunter. The younger Biden has been indicted on multiple federal charges. The president could pardon him, but the White House has said he won't do that.
More Records
After the first hearing, Comer announced he was seeking more records from James and Hunter Biden. Republicans have acknowledged they don't yet have evidence to link the president to any crimes. However, they believe the impeachment inquiry will give them more power to investigate.
Lawmakers will have a stronger case to make when they are asking for subpoenas for testimony and records because of the gravity of an impeachment inquiry. Comer said the records requests will allow the panel to "follow the money and the evidence to provide accountability."
According to reports, the next witness who will testify before the panel will allegedly be Tony Bobulinski, Hunter's former business partner. The hearing isn't scheduled yet, but Comer is reportedly trying to finalize an agreement with him. If he agrees, Bobulinski would be their first fact witness. The next hearing could take place at the end of October or November.
Copyright 2023, UnitedVoice.com