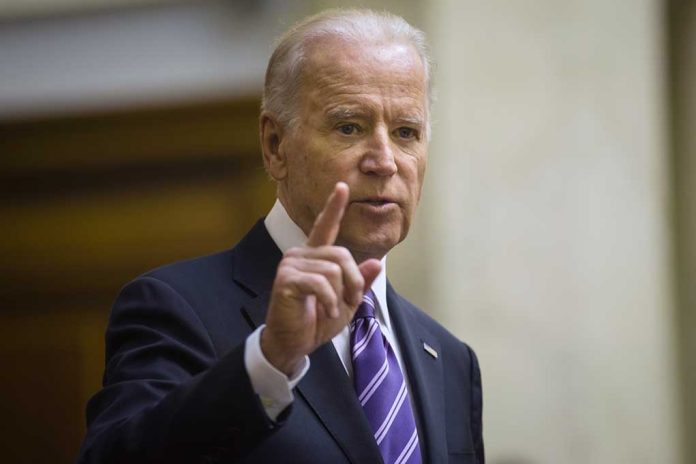 (UnitedVoice.com) – The war between Israel and Hamas is raging more than two weeks after the terrorist attack that started it. There are currently American hostages and citizens who are living or visiting in Gaza. That fact, combined with the growing civilian casualties, has led to calls for a ceasefire. President Joe Biden recently rejected backing a suspension but didn't close the door on the issue.
On Monday, October 23, President Biden told reporters that he would not support a ceasefire until all of the hostages in Gaza were released. However, the president's remarks did something he hadn't done before, it left the door open to one. His comments came amid increasing pressure from members of his own party to call on the Middle Eastern country to issue a ceasefire. Israel has been clear that it will not stop bombing Gaza until it completely eliminates Hamas.
The president has previously said the US firmly stands behind Israel and the decisions it makes after Hamas killed hundreds of innocent Israelis in a sneak attack. While Biden left the door open to negotiations, State Department Spokesman Matthew Miller closed it.
In remarks about a possible ceasefire, Miller said such action would do nothing more than "give Hamas the ability to rest, to refit, and to" continue its terrorist attacks on Israel. He went on to say it makes complete sense why a ceasefire would be "intolerable" for Israel and why it would not fly with any nation that has "suffered such a brutal terrorist attack."
According to a new Data for Progress poll released on October 20, 66% of American voters agree that the "US should call for a ceasefire and de-escalation of violence in Gaza" and should "leverage its close diplomatic relationship with" Prime Minister Benjamin Netanyahu to stop the deaths of more civilians. For now, the war continues to rage between the two.
Copyright 2023, UnitedVoice.com