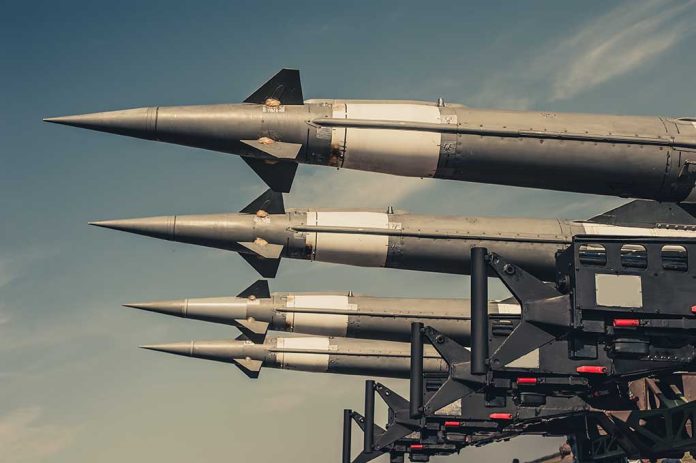 (UnitedVoice.com) – When wars break out across the globe that involve American allies, the US generally gets involved in some way. This is one of the reasons why they are sometimes called the "police of the world." One of the ways the US helps is by sending munitions. Now, there are two wars happening overseas, and some are worried about whether the US is capable of supplying weapons to both.
Two Wars
Russia started its war almost two years ago, and the US has sent billions of dollars worth of military aid to Ukraine since then. That includes ammunition, rocket systems, missiles, and other weapons it needs to fend off Russian President Vladimir Putin's military.
Hamas attacked Israel on October 7 and massacred hundreds of innocent civilians. The Israeli government declared war on the militants and began shelling the Gaza Strip. The Jewish state was very clear that it was going to decimate Hamas and prevent a similar tragedy from ever taking place again. US President Joe Biden said America was firmly behind Israel and sent over military aid almost immediately.
Munitions, Munitions, and More Munitions
On October 9, US Army Secretary Christine Wormuth held a press conference and said her branch will need more money from Congress in order to provide munitions to both Israel and Ukraine at the same time. She said it's going to be necessary "in terms of [America's] capacity to expand production" and to pay for it.
Rumblings about the US ammunition stockpiles running low have permeated the media for months. In September, the Pentagon's chief weapons buyer, Bill LaPlante, said production of ammunition has been increased. Specifically, the 155mm artillery shells that have been in demand since the Russian war began. He held a press conference and said he expects production to increase to 100,000 artillery shells per month in 2025.
Is the US in Danger?
One concern Americans might have is whether the US is in danger of running out of weapons to protect itself.
When the US provides weapons and ammunition to other countries, it does so out of a surplus. By law, the military is required to have a certain amount of weapons and ammunition on hand to defend itself and train its military. That exact number is not publicly available.
The other thing experts have pointed out is that Israel and Ukraine need different weapons to fight their wars. A US official told POLITICO that the Pentagon has made sure its stockpiles have enough weapons to help its other allies if necessary, and they don't believe there will be an issue providing assistance to both countries.
Copyright 2023, UnitedVoice.com