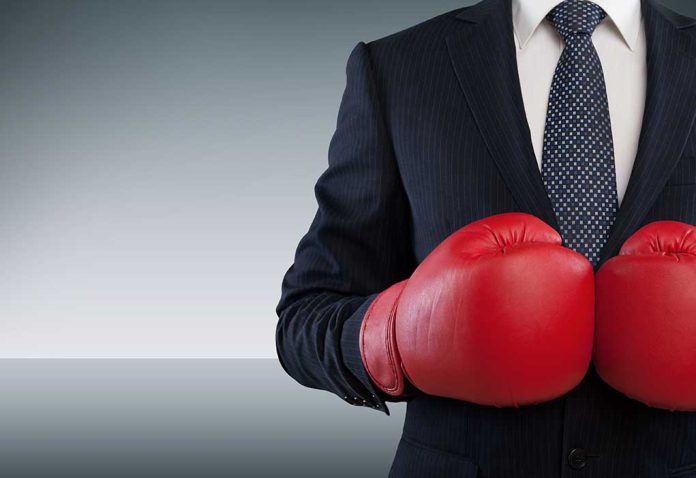 (UnitedVoice.com) – For the first time in history, the House of Representatives has fired its speaker. Now, the race is on to replace Representative Kevin McCarthy (R-CA). Even though the job now looks like a poisoned chalice, some candidates are already stepping forward. Here are the brave legislators who want the chance to take the vacant post.
Jim Jordan (R-OH). Solidly on the right of the GOP, Jordan is — like McCarthy — a former President Donald Trump loyalist. Now he's taking an even harder line in a pre-emptive bid to win support from people like McCarthy's nemesis Rep. Matt Gaetz (R-FL). Jordan was the first to announce his candidacy.
Steve Scalise (R-LA). Two days after McCarthy's fall, Scalise released a letter announcing he planned to run. That letter hit on all the conservative talking points calculated to appeal to the eight Republicans who voted with the Democrats to bring down McCarthy.
Tom Emmer (R-MN). Emmer is the current House Majority Whip, but if he decides to run for speaker instead, he has a valuable ally. Gaetz himself suggested Emmer as McCarthy's replacement, and if he can count on Gaetz's backing, he could avoid a repeat of the drawn-out January election. However, so far, he hasn't mentioned any plan to run — and the last time he mentioned the subject, he said he supports McCarthy.
Byron Donalds (R-FL). In January, Donalds ran against McCarthy, and did well enough to deny him a majority in the early rounds of voting. However, could he actually do well enough to appease the party's rightmost wing?
Donald Trump (R). Several Republicans and other Conservatives have suggested the former president as the next speaker. That sounds unconventional — he's never been a member of the House — but there's nothing in the Constitution that says he needs to be. The real question is whether Trump would be likely to take time out of his presidential campaign to do another job, but if he does, the contest for the speaker's post could get very interesting.
Copyright 2023, UnitedVoice.com