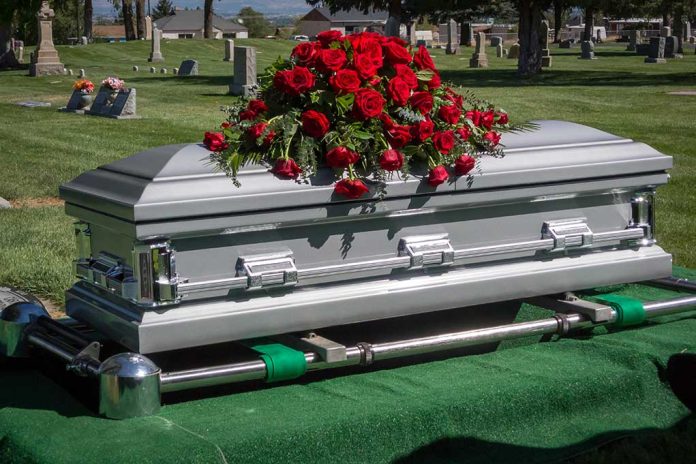 (UnitedVoice.com) – Former President Donald Trump comes from a relatively large family. He's one of five kids. Sadly, after a recent death, he only has one living sibling left.
On November 13, Maryanne Trump Barry passed away at the age of 86. The former federal judge died in her home on the Upper East Side of Manhattan. According to reports, she'd been under hospice care at the time of her death after fighting a battle with cancer.
The day after her death, the former president paid tribute to his sister on Truth Social. He described her as a beautiful woman with an incredible presence. He also said she was "a tremendous student, intellect, and Judge." Trump said his sister led a very quiet life until he ran for president, and then the media "went after her mercilessly."
Still, the former president said many people told him over the years that his sister was the "smartest person on the" bench in the court where she served. He said he always felt "honored" when he heard that and "They were right!" Trump said his sister was a "great Judge, and a great sister," and he's going to miss her.
Barry graduated from Columbia University in 1962. She attended Hofstra University School of Law and received her Juris Doctor in 1974. She went on to become an assistant US attorney for the District of New Jersey and was one of just two women in the office at that time. In 1983, President Ronald Reagan nominated Barry to serve on the US District Court for the District of New Jersey. The Senate confirmed her and thus began her nearly 40 years on the federal bench.
President Bill Clinton nominated Barry to serve on the US Court of Appeals for the Third Circuit in 1999. The Senate unanimously confirmed her appointment. In 2011, she achieved senior status on the court and retired from the bench in 2019 while her brother was serving as president.
Barry is preceded in death by her brothers, Fred Jr. and Robert, and her husband, John Barry. She's survived by her son, David William Desmond, the former president, her sister Elizabeth, and many other family members and friends.
Copyright 2023, UnitedVoice.com