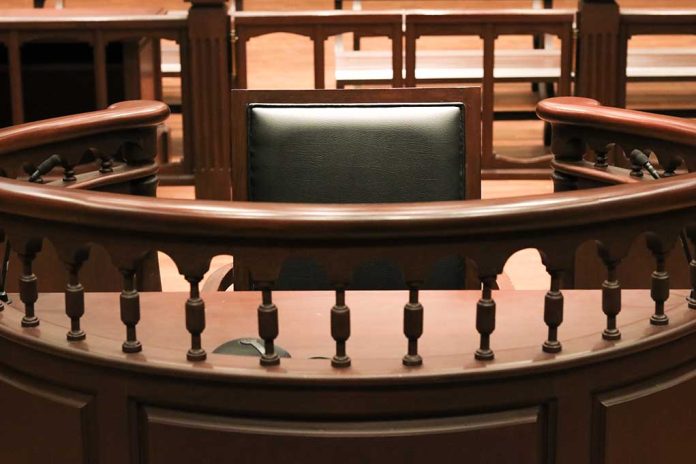 (UnitedVoice.com) – In November, Sam Bankman-Fried's digital currency exchange, FTX, and his hedge fund, Alameda Research, collapsed. The next month, he was charged by the US Attorney for the Southern District of New York (SDNY) on multiple criminal charges for allegedly defrauding his clients. He's now on trial, and his former girlfriend testified against him.
On October 10 and 11, Bankman-Fried's ex-girlfriend, Caroline Ellison, testified against him in a Manhattan federal courtroom. She told the jurors that she wanted more from the relationship with her ex, but she felt like he was always distant. She said that she first slept with him in 2018, then they were in a relationship for more than a year, beginning in the summer of 2020.
Ellison, who was educated at Stanford University, served as the CEO of the hedge fund. Federal prosecutors claim Alameda stole $8 billion from user deposits to pay off lenders. Prosecutors asked her if she committed crimes while she was CEO, and she said, "Yes." She went on to say that Bankman-Fried "directed [her] to commit [those] crimes."
The 28-year-old told jurors that the week the companies imploded was the "worst week of [her] life." But she also said she had feelings of relief because she felt like she wouldn't have to lie to anyone anymore. She said she wanted to "start taking responsibility."
The former CEO has pleaded guilty to charges of fraud.
Adam Yedidia, a former college classmate of Bankman-Fried, also testified. He worked for FTX and promised his friend he would remain on staff after the company's collapse. "I love you, Sam," Yedida said in a text message, "I'm not going anywhere." A few days later, he quit the company.
Yedidia told the jury he decided to resign when he found out Alameda stole money for FTX customers to pay its creditors.
Bankman-Fried has pleaded not guilty to the charges against him. If found guilty, he could spend the rest of his life in prison.
Copyright 2023, UnitedVoice.com