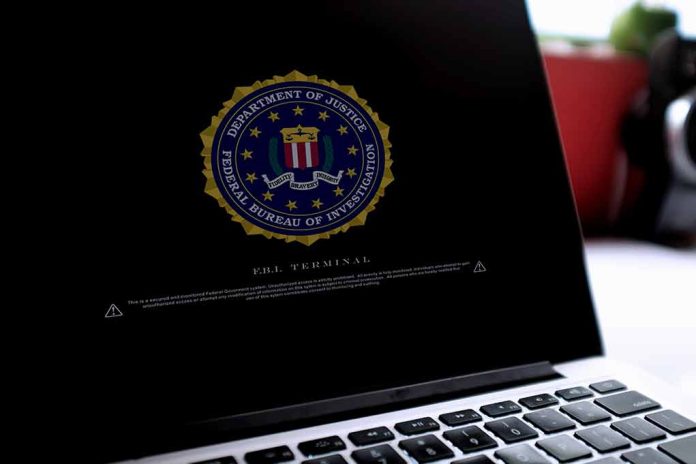 (UnitedVoice.com) – The FBI is facing new accusations of political bias after a Republican senator claimed the Bureau was trying to bury information about the Biden family's dubious business deals. Allegedly, dozens of informants have passed on information that could implicate the president in his relatives' financial affairs. Senator Chuck Grassley (R-IA) wants to know why that information seems to have gotten lost inside the FBI.
On October 26, the Daily Mail reported that it had seen a letter from Senator Grassley to Attorney General Merrick Garland, alleging that a Washington, DC-based FBI task force had tried to bury reports from more than 40 informants. Grassley claims the confidential sources had provided evidence of criminal activity committed by President Biden and his son Hunter –- but that a task force inside the Bureau's Washington Field Office had then worked to "improperly delay and stop full and complete investigative activity into the Biden family."
One issue Grassley refers to is the controversial 2014 firing of Ukrainian prosecutor Viktor Shokin. At the time, Hunter Biden served on the board of Ukrainian energy company Burisma. When Shokin launched an investigation into the company, he was promptly fired by the Ukrainian government, and he's publicly alleged that Biden, who was vice president at the time, had used his influence to shut down the investigation. Emails between Burisma executives and Hunter back up this story, but President Biden denies it. The question is, does the FBI have evidence that undermines his denials –- and if it does, why aren't investigators getting to see it?
According to Grassley, multiple whistleblowers have told him, over a period of several years, that a faction inside the FBI and Justice Department is determined to shut down any investigation into the Biden family's business affairs. Right now, that's a worrying allegation because the House Oversight Committee believes it also has evidence of shady financial deals within the family.
With multiple sources alleging that Biden's son and younger brother James have traded their powerful relative's contacts and political influence for lucrative contracts, any suggestion that the FBI is trying to hide evidence will be catastrophic for trust in federal law enforcement.
Copyright 2023, UnitedVoice.com