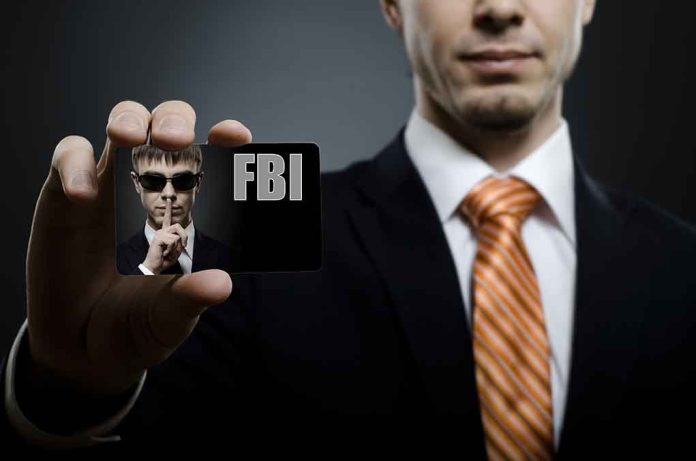 (UnitedVoice.com) – Republicans have complained for years that they believe the Department of Justice and FBI are biased against former President Donald Trump and his supporters. When the feds charged the 45th POTUS with a slew of crimes, that feeling was reinforced. The prosecutions of the January 6 defendants also angered some on the Right. The ones who were charged with more serious crimes for attacking police officers have repeatedly been called political prisoners.
There are now new allegations that the DOJ is continuing its alleged witch hunt against MAGA Republicans.
New Allegations
On October 4, Newsweek published an exclusive report claiming Trump's supporters were being targeted by the FBI as the presidential election nears. The federal agency is reportedly using the threat of violence and civil disturbances, like what happened on January 6, 2021, as a reason for the monitoring.
Journalists claimed to have obtained classified data proving the vast majority of the "anti-government" investigations are related to Trump supporters. Sources claimed the agency is having a problem putting cases together without mentioning political affiliation for that reason. One official said, "The FBI is in an almost impossible position" because they are trying to root out extremism without provoking the anti-government activists. Over the course of three months, the magazine interviewed more than a dozen current and former federal officials who are experts in terrorism to try to figure out how Biden is handling the threat of domestic terrorism.
The FBI responded to the investigation calling the threat of domestic terrorism "persistent, evolving, and deadly." The agency said its goal is to "stop terrorist attacks" and anti-government extremism is one of the categories "of domestic terrorism, as well as one of the FBI's top threat priorities."
One senior intelligence official said that while he agrees that MAGA Republicans are one of "the greatest threat[s] of violence domestically," he doesn't think the FBI should be targeting them. He said it's a problem the country should deal with, "not the FBI."
Domestic Terrorism
Homegrown terrorists are something members of both parties have voiced concerns about. On the Right, they want the DOJ to look into groups like Antifa and BLM. On the Left, Trump supporters are the boogeymen. They point to the 2020 summer riots and January 6, 2021, respectively, as proof that there's a problem.
If the Newsweek report is to be believed, then the administration is not concerned about the other groups at all. Instead, they have made MAGA Republicans the top priority. If that's true, then it feeds into the narrative that Biden has weaponized the federal government against Republicans.
Copyright 2023, UnitedVoice.com