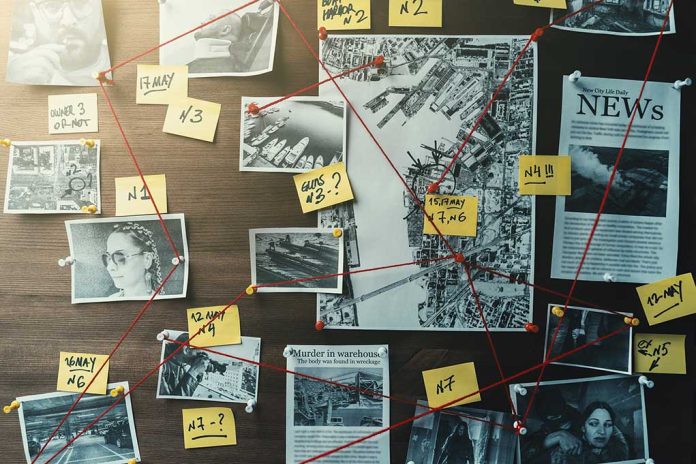 (UnitedVoice.com) – The Hells Angels Motor Club has a decades-long reputation that abuts both sides of the coin — good and evil. On the one hand, they've done their best to develop a reputation as ruthless overlords of drug-running operations. On the flip side, they are known for offering community-based services, like helping with local food drives or raising funds for various causes. The recent completion of a federal racketeering case revealed some horrifying details about the organization.
RICO Case Reveals Horrifying Pattern of Violence
On October 20, the United States Attorney's Office for the Northern District of California issued a press release discussing the recent sentencing of two Hells Angels members on charges of obstruction of justice and racketeering conspiracy.
Former Sonoma Chapter Hells Angel Jeremy Greer received a seven-year prison sentence for a series of violent crimes he committed as part of a RICO conspiracy. A jury rendered guilty verdicts in a sprawling case that included accusations the 43-year-old biker intimidated witnesses, committed armed robbery, invaded several homes, and carried out several brutal assaults.
Likewise, Fresno Hells Angel member Merl Hefferman received a four-year sentence for obstructing justice. Prosecutors presented evidence during his trial of his involvement in the "illegal cremation" of a fellow gang member after the president of the Fesno Chapter of the Hells Angels murdered him.
A jury convicted three other Fresno Chapter members on murder charges. Officials are currently holding them in a federal detention center while they await formal sentencing by Senior US District Judge Edward M. Chen.
US Attorney Ismail J. Ramsey prosecuted all of those cases, along with four others. So far, the court has sentenced five of nine Hells Angel members for the bike club's ongoing crime spree. Russell Lyles received a 63-month prison sentence at the end of August. Likewise, Damien Cesena and David Diaz received 52 months and 30 months, respectively, in January.
Federal Officials Speak Out After Hells Angels Members Sentenced
Ramsey praised the efforts by multiple law enforcement agencies, including FBI agents and task force members, the California Highway Patrol, and police officers from Santa Rosa, California. The prosecutor noted that the Hells Angels members "followed a malicious code of conduct" that encouraged the "maiming," "beating," and murder of anyone opposing their "criminal enterprise."
FBI Special Agent in Charge Robert K. Tripp echoed that sentiment. He explained that Greer, Hellerman, and other gang members attempted to use intimidation and fear to "get away" with their crimes. He commended the courage of witnesses who stepped forward, talked to law enforcement officials, and testified at trial. "Now, [those criminals] have been brought to justice," he explained.
Copyright 2023, UnitedVoice.com