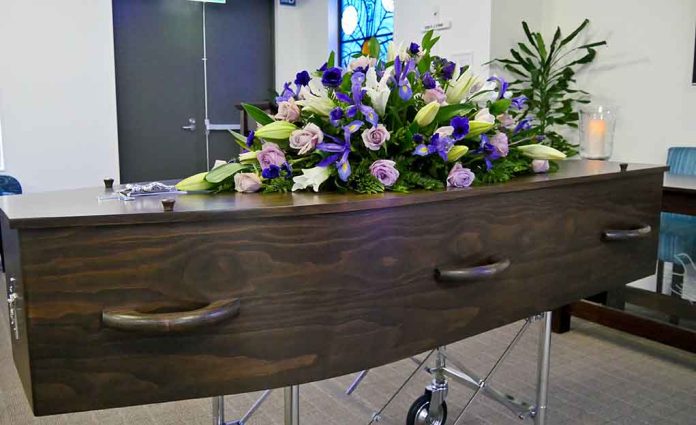 (UnitedVoice.com) – The Isley Brothers are one of the most iconic R&B groups of all time. The trio, started by four brothers, entertained music fans for decades. Unfortunately, only one of the founding members is still alive.
On October 11, Rudolph "Rudy" Isley passed away in Illinois. The Cincinnati native formed the Isley Brothers with his three siblings — Vernon Isley, O'Kelly "Kelly" Isley, and Ronald Isley — in 1954. Sadly, Vernon died when he was just 13 years old after being hit by a car while riding his bike through his neighborhood. After he passed away, his brothers quit performing for a few years before finally coming back together in 1957.
Rudy became known for his iconic look. He often wore fur hats and clothing and carried a cane. He married Elaine Jasper in 1958. The couple had four children: Valerie, Elaine, Rudy Jr., and Elizabeth.
The group went on to create some of the most popular songs of their generation, including "Twist and Shout" and "The Lady." Their first hit, "Shout," was played during the toga party scene of "Animal House." They won a Grammy with their song "It's Your Thing." In the 1970s, Rudolph and his brothers welcomed their other two siblings, Marvin and Ernest, to the group. Their brother-in-law, Chris Jasper, also joined.
In 1986, Kelly died from a heart attack. Rudy decided to retire from the group in 1989. He left the music industry and became a Christian minister. Three years later, he and his brothers were inducted into the Rock & Roll Hall of Fame.
Over the years, multiple artists have sampled or remade the brothers' songs. In 1993, rapper Ice Cube sampled their song "Footsteps in the Dark" for his song "It Was a Good Day." In 1994, The Notorious B.I.G. sampled the song "Between the Sheets," and it became one of the rapper's most popular songs, "Big Poppa."
NPR reported Ronald Isley said he didn't have the "words to express my feelings and the love [he had] for [his] brother."
Rudy's wife was by his side when he passed away.
Copyright 2023, UnitedVoice.com