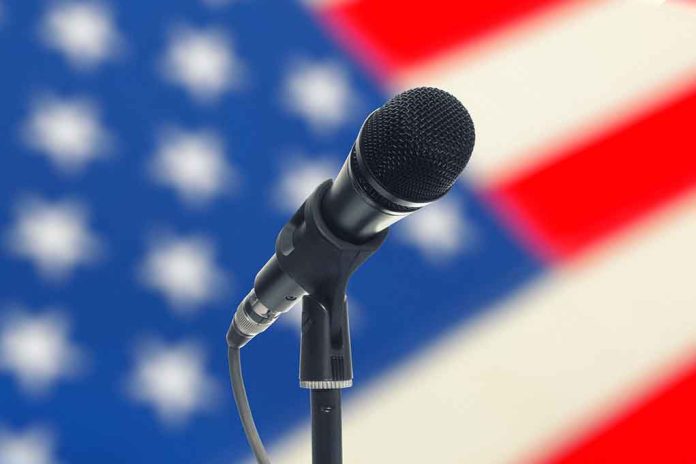 (UnitedVoice.com) – Tensions in the Middle East are rising every day. Hamas attacked Israel, killing more than 1,400 innocent people. Hezbollah, a terrorist group from Lebanon, also launched attacks on the Israeli government. The US has made it clear that it's standing by its ally's side, which led to attacks on American bases. Republicans spoke out about the dangers US troops are facing overseas and slammed President Joe Biden for the way he has responded to the attacks.
Attacks on American Troops
In recent weeks, Iran-backed militants in Syria and Iraq have launched at least 40 attacks on American troops in the Middle East. According to reports, the attacks began about a week after the war between Israel and Hamas started.
Almost all of the attacks on Americans have been stopped before they were carried out, but a US official stated Iranian-backed militants have been "taking shots at what they believe to be very large numbers of U.S. personnel with the intent of killing them."
In response, the US military has been carrying out airstrikes on targets controlled by Iran's Islamic Revolutionary Guard Corps in places like Syria. Defense Secretary Lloyd Austin warned the militants to stop, saying American military personnel would "continue to conduct counter-ISIS missions in Iraq and Syria."
Republican Response
During the GOP debate on November 8, former UN Ambassador Nikki Haley went after the Biden Administration. She accused the president of allowing extremist organizations to target America's troops and called it "unthinkable" that it's happened under his watch. She went on to say that Iran is to blame for what is happening and that the US "shouldn't be doing it tit-for-tat" like the POTUS is doing. Haley stressed that the military should launch attacks on the infrastructure the groups are using to carry out the missile strikes on Americans.
The former ambassador said the Iranian government "responds to strength," so the US should respond by hitting them hard one time, and "they will back off."
Florida Governor Ron DeSantis (R) also attacked the administration, pointing out that he served in Iraq when he was in the military. He said that during his time, Iranian-backed militias killed hundreds of Americans, and if he is elected, he wouldn't "put our troops in harm's way unless" he defends them with all he's got. He continued, saying the president has to "be strong" and "defend the people who defend" America.
Republicans have long criticized the way Biden has handled Iran. He has tried to strike deals with the country, while former President Donald Trump took a zero-tolerance approach when it came to the adversarial nation.
Copyright 2023, UnitedVoice.com