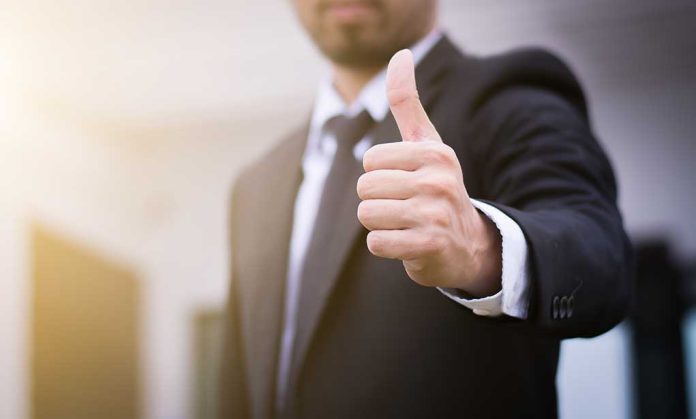 (UnitedVoice.com) – Texas Governor Greg Abbott (R) has sent thousands of immigrants to Democratic states and cities across the country. The governor has explained that his migrant bussing program is intended to show Democrats how bad the border crisis is. His plan is working, and now he's praising some Progressives for putting pressure on President Joe Biden's administration.
NYC Trip
On September 27, Abbott made a trip to New York City, where he talked about the national immigration crisis. Fox News reported the governor spoke at the Manhattan Institute, a conservative think tank, and called what's going on in New York a "tiny fraction of what's happening" in his state every day. He pointed out that more than 2 million immigrants entered his state illegally last year. While many of them were sent back across the border, tens of thousands were released into the US. Abbott pointed out the number of illegals crossing was more than the population of Houston, one of the biggest cities in the US.
Abbott echoed Democratic Mayor Eric Adams and called the crisis "unsustainable." He said that the mayors of Los Angeles, Chicago, and himself all say it's "unsustainable." He told the crowd, "It's a crisis that's chaotic and must stop."
The governor accused the president of putting the American people in danger "every day by having a porous border allowing people on the terrorist watch list to cross." He went on to blame Biden for the crisis in New York. He told the crowd that Texas has sent 15,800 migrants to New York City, but the other 100,000 are ones that Biden sent there.
New York Officials Slam Biden Admin
For months, officials in New York, including Adams and Governor Kathy Hochul (D), have been calling on Biden to do something about the crisis. The Big Apple is putting migrants wherever they can find room, including police stations and old schools. Still, the city is completely overwhelmed.
Recently, the administration finally announced it was going to speed up the process to approve work permits for asylum seekers, something officials have asked him to do for the best part of a year. In late September, Biden was in NYC for the United Nations General Assembly meeting, but, he didn't meet with local officials about the immigration crisis.
Adams slammed the president for not reaching out to officials, saying the last time anyone in City Hall had spoken to his administration was earlier in the year. The mayor said the city needs Biden to issue an emergency declaration and properly fund it. He called it "just wrong" that the administration is not addressing the problem.
Copyright 2023, UnitedVoice.com