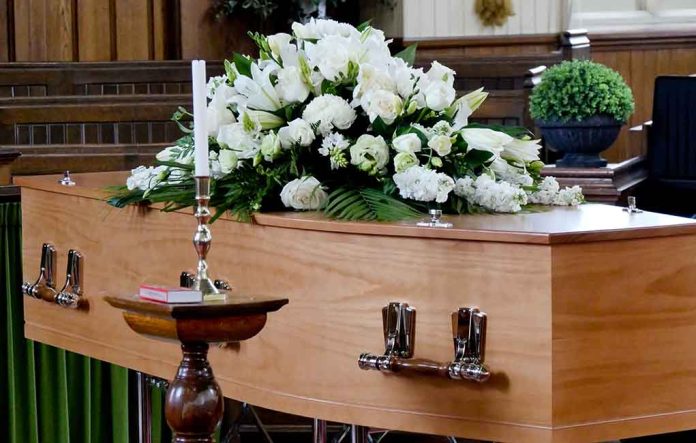 (UnitedVoice.com) – Dick Butkus was one of the most feared linebackers in the history of the NFL. He executed 1,020 tackles during the nine seasons he played for the Chicago Bears. America has now lost a legend.
On October 5, Butkus died at the age of 80. He passed away at his Malibu, California, home sometime during the night. The Chicago Bears announced the Hall of Famer's death in a post on X, the social media platform formerly known as Twitter. Former President Barack Obama shared the post from the team, saying he was thinking about the former football player's family.
In Chicago, Dick Butkus was football. Thinking of his family today, and all the Bears fans who loved watching one of the best to ever play the game. https://t.co/XR5ZA2CtLU

— Barack Obama (@BarackObama) October 6, 2023
Butkus was born in Chicago, Illinois, in 1942. He loved football from early on. He attended Chicago Vocational High School, where he played linebacker and fullback. From 1962 to 1964, he played for the University of Illinois. Then, in 1965, both the Denver Broncos and Chicago Bears drafted him. He chose his hometown team and stayed with them for his entire career, which included eight consecutive Pro Bowl appearances. During his time in the football league, Butkus made a name for himself as one of the most aggressive linebackers in the sport's history.
In 1979, six years after retiring, he was elected to the Pro Football Hall of Fame. He went on to be on the 75th and 100th Anniversary All-Time Team.
During his retirement, Butkus took pride in giving back to the community. Specifically, he worked with younger people and warned them about the dangers of steroid use. In 1985, the Downtown Athletic Club in Orlando, Florida, began handing out the Butkus Award to the outstanding college linebackers of the year. The award was later expanded to honor high school kids and those who play professionally.
In 1994, the Bears made sure nobody would ever wear Butkus' number again and retired "51." After his football career, he starred in several TV shows and movies, including "MacGyver" and "The Longest Yard." He was a sports panelist on "The NFL Today" pregame show. He was also the Bears' radio announcer.
Butkus is survived by his wife, three children, and several other family members.
Copyright 2023, UnitedVoice.com