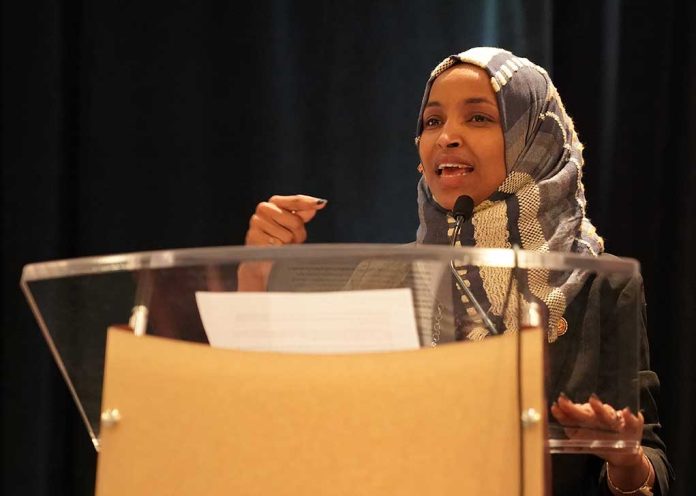 (UnitedVoice.com) – A Muslim woman who is currently eyeing Rep. Ilhan Omar's (D-MN) seat in the House recently slammed her challenger for supporting Palestine. The Republican competitor, who is a vocal proponent of Israel, has been critical of Omar and other "Squad" members over their opposition to the US' support of the Jewish nation. She claims they're clueless when it comes to the real issues, asserting that anyone standing up for Palestine is supporting genocide.
Dalia Al-Aqidi (R) of Minnesota appeared on Fox & Friends on Tuesday, October 31. She conducted the interview from Israel, where she was visiting to show her support for the ally's cause. She said that Minneapolis, which should be known for its scenery, music scene, or restaurants, has instead put itself on the map for being the US' "ground-zero for anti-Semitism." The conservative House hopeful blames Omar, pointing to the current representative as a ringleader for pro-Palestinian supporters and calling the ultra-progressive the worst of all offenders.
The visit to Israel was all about solidarity, Al-Aqidi said, stressing the importance that people who support its efforts to eradicate Hamas need to show their representation to the US ally. Fighting back against Omar's stance, she felt it was important that the Jewish nation know that the people who live in Minnesota's 5th district "are not like her." The right-wing contender noted the atrocities she's seen since she landed in Israel and denounced anyone who would try to call Hamas freedom fighters.
Al-Aqidi came to the US as a refugee from Iraq in 1993. Speaking from her experience after escaping Middle Eastern violence, she warns that the threat of Islamic extremists spreading their chaos to American soil is very real. She believes open border policies could eventually create access points for these terrorists, who want nothing more than to kill as many people as they can.
Beyond Israel and Hamas, Al-Aqidi is running to unseat Omar because she believes the Squad member's leftist policies are destroying her state. The conservative Muslim insists she is the better choice to represent her district in Washington, DC.
Copyright 2023, UnitedVoice.com