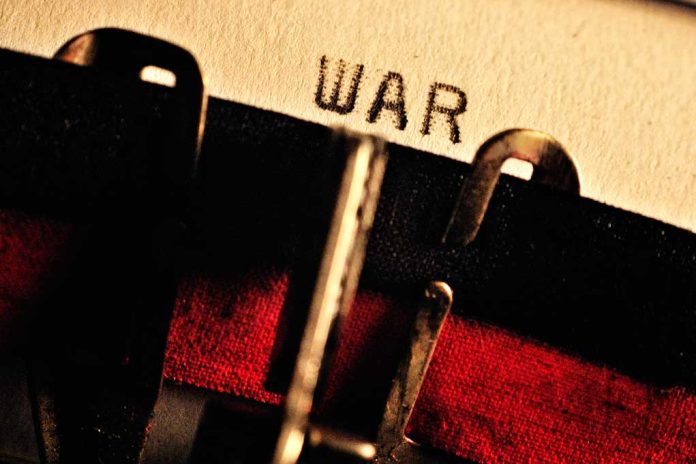 (UnitedVoice.com) – On October 7, Hamas militants launched an attack on Israel. They entered the country through weaknesses in the Israeli border wall, from the sea, and the air. Terrorists attacked a music festival near the Gaza Strip, killing hundreds of innocent civilians.
Prime Minister Benjamin Netanyahu responded to the surprising attack by issuing a declaration of war.
The Attack
The sudden assault on Israel is the worst breach of its defenses since 1973. According to reports, Hamas spent two years planning the attack by trying to convince Israel that it didn't want a fight. While the group's militants were training for a war, Israel was providing economic incentives to Gaza. Those incentives appeared to be working, but the Israeli government was wrong.
When Hamas launched its attack, militants fired their weapons at innocent civilians in their cars, homes, on the streets, and elsewhere. They raided neighborhoods, broke into homes, murdered people, and kidnapped men, women, children, and the elderly. The militants massacred more than 700 people in the initial attack.
Israel Declares War
Netanyahu responded to the attacks by launching air strikes into Gaza. He immediately ordered a massive mobilization of the military.
In a televised address, the prime minister bluntly stated, "We are at war." He said Hamas was going to "pay an unprecedented price," and the Israeli government would "return fire of a magnitude that the enemy has not known."
In a post on X, formerly Twitter, Netanyahu said, "We didn't want this war […] Israel didn't start this war, [but] Israel will finish it."
Israel is at war.

We didn't want this war.

It was forced upon us in the most brutal and savage way.
But though Israel didn't start this war, Israel will finish it.

Once, the Jewish people were stateless.
Once, the Jewish people were defenseless.
No longer.

Hamas will… pic.twitter.com/eVECGnzLu3

— Benjamin Netanyahu – בנימין נתניהו (@netanyahu) October 9, 2023
As of October 10, the death toll in the war had surpassed 1,800. More than 1,000 people were killed in Israel, and at least 830 died in Gaza. Thousands of people were injured on both sides of the conflict.
Israel ordered the water and electricity to be cut off in Gaza, leaving more than 2 million people without resources as Israel tried to flush out Hamas terrorists. No food is allowed to go into the region either. The Israeli government has also gathered more than 100,000 troops along the border, and it plans to launch a ground assault at any time. The United States has already sent its first shipment of military aid to Israel, and President Joe Biden's administration has called on Congress to allocate more to the American ally.
The US government is standing firmly behind Israel and its right to protect itself from terrorists. It appears the latest conflict could be a long one.
Copyright 2023, UnitedVoice.com