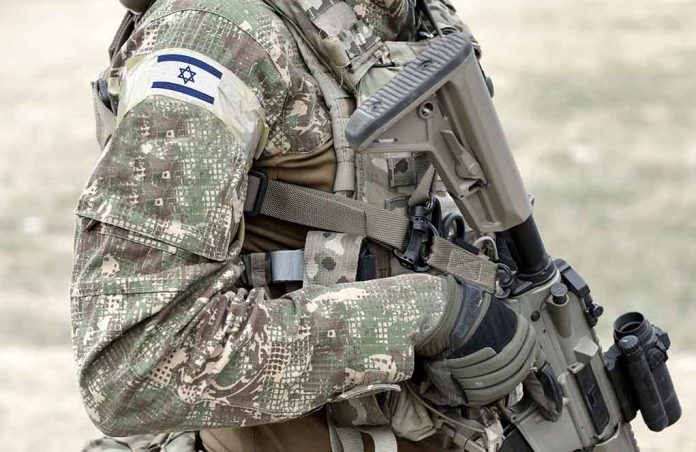 (UnitedVoice.com) – Stories of survival and devastation have poured into the media in the days since Hamas attacked Israel. There were heroic tales of victims giving their lives to save their loved ones and horrifying stories of children being kidnapped from their homes. One story that made its rounds was about the massacre and the beheading of babies.
On Tuesday, October 10, Israel Defense Forces (IDF) spokesperson Major Nir Dinar told Insider that soldiers found decapitated babies at the Kfar Aza kibbutz. The official said soldiers who were on the ground reported the grisly scenes.
Nicole Zedeck, a reporter with i24News, an Israeli broadcaster, repeated the claims, saying there were 40 dead infants in the self-sustaining farm community near the Gaza-Israel border. She later clarified her remarks on X (formerly Twitter) and said soldiers told her 40 children and babies were killed. However, she said the "exact death toll is still unknown" because Israeli officials were still searching door-to-door.
Dinar reportedly said the IDF couldn't "confirm any numbers" but said women, children, toddlers, and elderly people were brutally killed in a manner that was worse than if ISIS did it.
Reporters with Insider reached out to the IDF to find out if officials were investigating the claims or had evidence, but Dinar claimed it would be "disrespectful for the dead" to prove the massacre took place. He went on to say that the Israeli government won't be looking for any evidence to support the claims, saying the word of the soldiers was enough.
Dinar said he had not seen any videos of the evidence himself.
President Biden chimed in on the topic, stating he "never really thought that I would see and have confirmed pictures" of children being murdered in such brutal fashion. The White House later walked back the president's words.
Although the stories about the children and babies can't be confirmed, there were plenty of other horrifying killings on the day of the attack. Militants attacked an outdoor festival and massacred innocent people. Others died in their homes as they hid in safe rooms. The stories are horrific, and the violence hasn't stopped yet — and might not end for months.
Copyright 2023, UnitedVoice.com