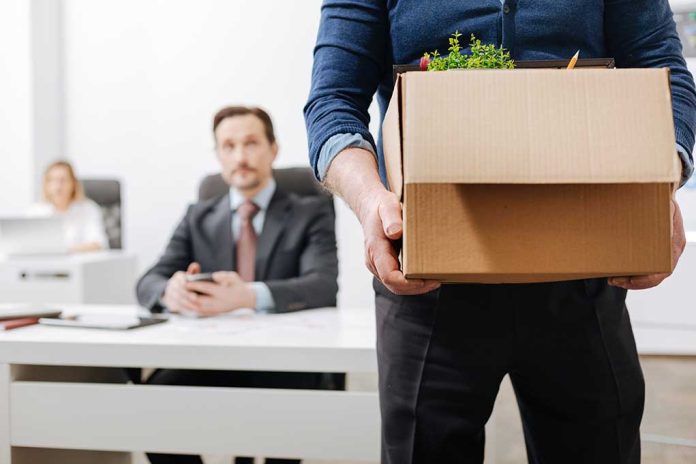 (UnitedVoice.com) – West Virginia's political landscape has changed dramatically over the last several decades, and it has inarguably shifted from a Blue to a Red state. In 1992, Bill Clinton won the state by 13%. More than two decades later, Donald Trump won it by nearly 42%. There was a lone Democrat still holding onto his seat in the state, but now he's leaving the position.
On November 9, Senator Joe Manchin (D-WV) announced he would not be seeking re-election in 2024. The lawmaker, who has clashed with his party repeatedly over the last three years, said he will instead work to "unite the middle." He explained that he doesn't believe the US is "as divided as Washington wants" everyone to think. He said that all Americans share the same values of "family, freedom, democracy, [and] dignity," and he wants to "take back America" from the partisans.
Manchin's announcement comes as straw polls show WV Governor Jim Justice (R) beating him in a potential 2024 match-up for the Senate. The popular leader of the state — who switched parties from Democrat to Republican during his first term — won 63% of the vote in 2020 during his re-election race. Meanwhile, in 2018, Manchin beat his Republican contender, Patrick Morrisey, by less than 3% of the vote.
For months, political pundits have speculated about Manchin's future, not just because Justice is leading in the polls, but also his work with the new political party No Labels. The senator supports the party and has spoken at its events. No Labels is considering a unity ticket that would include a Democrat and Republican for the 2024 election.
After the senator announced his intentions, No Labels released a statement commending Manchin for his work "solving America's biggest challenges, including inflation, an insecure border, out-of-control debt and growing threats from abroad." The party stated that it would continue to seek input from its members about whether to run a unity ticket and will make a decision early next year.
Manchin has not said whether he would run for president but has not ruled it out.
Copyright 2023, UnitedVoice.com