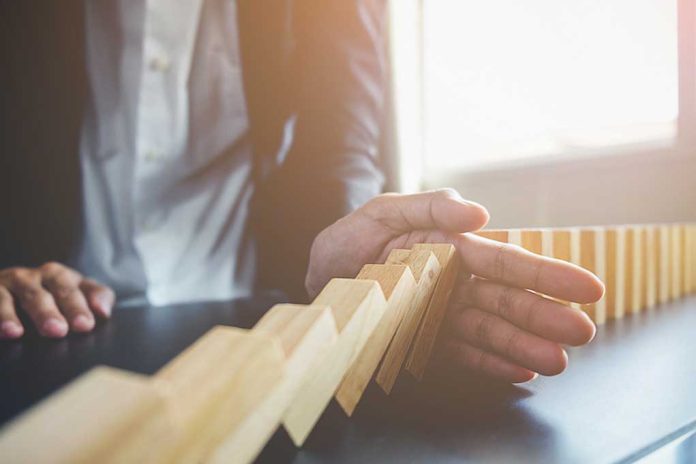 (UnitedVoice.com) – The conservative Supreme Court expanded gun rights in 2022 when it issued its ruling in New York State Rifle & Pistol Association, Inc. v. Bruen. The justices reversed a century-old concealed carry law in New York City and established a new test for courts to use to review gun laws around the country. Maryland was one of the states that saw its laws upended after the ruling. The state legislature then passed new laws, but now a federal judge has blocked part of a gun ban.
Out With the Old
Maryland used to require residents to show a "good and substantial" reason why they needed to carry a gun in order to receive a permit. That was similar to the New York law that was reversed. After the SCOTUS ruling, the law was struck down, and the number of people receiving gun permits nearly tripled in less than a year.
In response, the Democratic-led legislature passed a new law, the Gun Safety Act of 2023, that prohibits concealed guns in certain places. Governor Wes Moore (D) signed the legislation into law in May. The progressive victory was short-lived, as the National Rifle Association (NRA) immediately sued.
Court Ruling
On September 29, US District Court Judge George L. Russell III, an appointee of former President Barack Obama, issued a decision that struck down part of the law. He decided the state couldn't prohibit guns at public demonstrations, places where alcohol is sold, or on private property without the owner's permission.
Russell based the ruling on the 2022 Bruen decision that requires judges to look at historical legislation when it comes to gun laws. While he struck down part of the law, he upheld the restrictions on people carrying guns at healthcare and mass transit facilities, museums, government buildings, stadiums, amusement parks, state parks and forests, and school grounds. That's because the judge found legislation dating back to the time the Second Amendment was enacted prohibiting firearms in similar places or places that closely resembled them.
The Washington Post reported that NRA-ILA Executive Director Randy Kozuch issued a statement saying the organization was happy about the "partial win" but intended to keep fighting the law's prohibition of firearms in the other "so-called sensitive places that the court declined to enjoin."
Meanwhile, Governor Moore told reporters that his administration is "committed to working vigorously with the state legislature, community leaders […] to bring down the scourge of gun violence.
The remaining portions of the law went into effect on October 1.
Copyright 2023, UnitedVoice.com