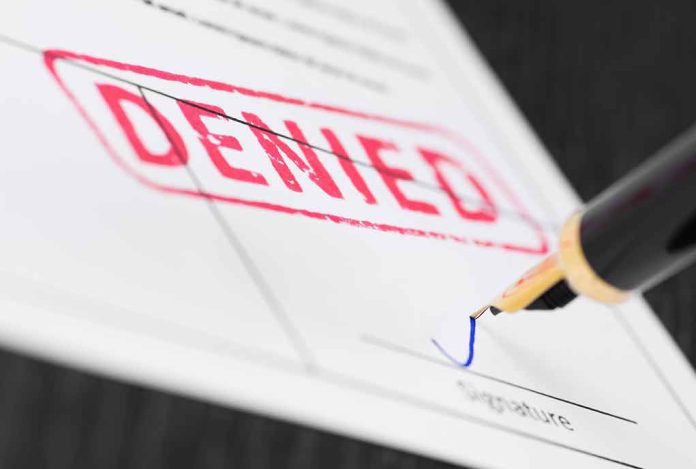 (UnitedVoice.com) – Judge Tanya S. Chutkan has presided over a lot of cases related to the January 6 attack on the Capitol Building. Now, she's overseeing the federal government's case against former President Donald Trump, and he doesn't want her involved. The judge recently responded to the former POTUS' request for her to recuse herself.
On September 27, Chutkan responded to the former president's request. In her decision, she called the defendant's argument "hypersensitive, cynical, and suspicious." The judge said a "reasonable person" would know her remarks in the previous cases were not her making "vague declarations about third parties' potential guilt in a hypothetical future case."
Trump's attorneys filed a motion asking Chutkan to recuse herself in early September. The former president's team cited comments she made during trials for the January 6 defendants as alleged proof that she was biased. The legal filing said that the public would never accept the ruling unless someone completely impartial were overseeing the trial. In one of the rulings, she made a remark about a defendant following the directions of someone else who had not been prosecuted yet. The 45th POTUS believes it was a reference to him.
Chutkan has also presided over another case involving Trump in the past. When the former president attempted to keep documents from the House Select Committee that investigated the attack on the Capitol, Chutkan said, "Presidents are not kings, and Plaintiff is not President."
Special Counsel Jack Smith argued against Chutkan recusing herself. The federal prosecutor said there was "no valid basis" for her to disqualify herself.
Trump's attorneys can now ask an appeals court to decide whether Chutkan should recuse herself, or take it to the Supreme Court. However, getting a judge kicked off of a case is not easy to do. They would have to show "clear and indisputable" proof that she was biased.
Copyright 2023, UnitedVoice.com