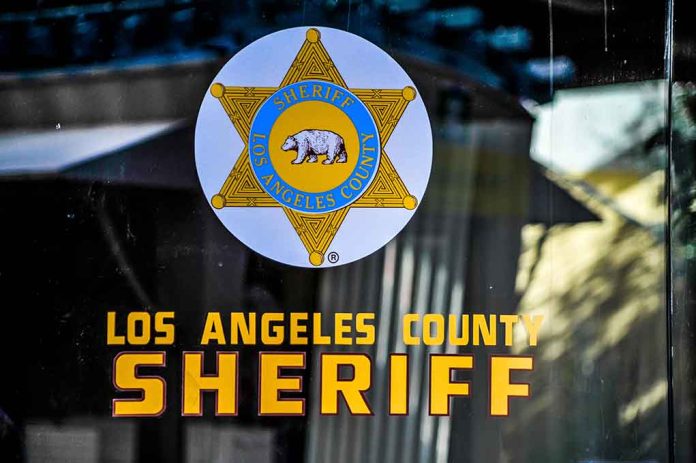 (UnitedVoice.com) – Police officers across the US deal with incredibly stressful situations every day. They are also sometimes confronted with unimaginable violence while performing their job duties. Unfortunately, the stress has contributed to suicides across the profession. Tragedy struck the Los Angeles County Sheriff's Department four times recently.
On Tuesday, November 7, Sheriff Robert Luna emailed a statement to the press informing them of quadruple tragedies the day before. Three current Sheriff's Department employees and one retired employee killed themselves. Only two of the deceased's names have been released: Commander Darren Harris and Sergeant Greg Hovland. Homicide detectives are investigating all four of the deaths.
Luna said the department was "stunned" when they learned about the deaths, and it "sent shockwaves of emotions throughout the department." He encouraged members of the department to "check on the well-being of other colleagues and friends." Further, he said officials were looking into ways to "reduce work stress factors to support employees" while they are on the job and at home.
The latter is something deputies have raised alarms about. Saren Prime, a former LA County sheriff's deputy, spoke out after the suicides. He left the department in December, saying he couldn't handle the workload any longer. In an interview with Fox LA, he said he and his colleagues sometimes worked 16 to 18-hour shifts, six days a week. He went on to allege that some of his other colleagues worked even more than that, saying, "They will have zero days off" for weeks in a row.
Prime said that his mental health suffered while he was on the job, but he didn't get a lot of support. He decided to speak out publicly because he alleged many suicides don't get reported.
Melissa Swailes, a board member of First HELP, a first responders suicide organization, told ABC News that 83 officers have killed themselves in the US this year. And while the group has made progress, "there is a lot of work that still needs to be done."
Copyright 2023, UnitedVoice.com