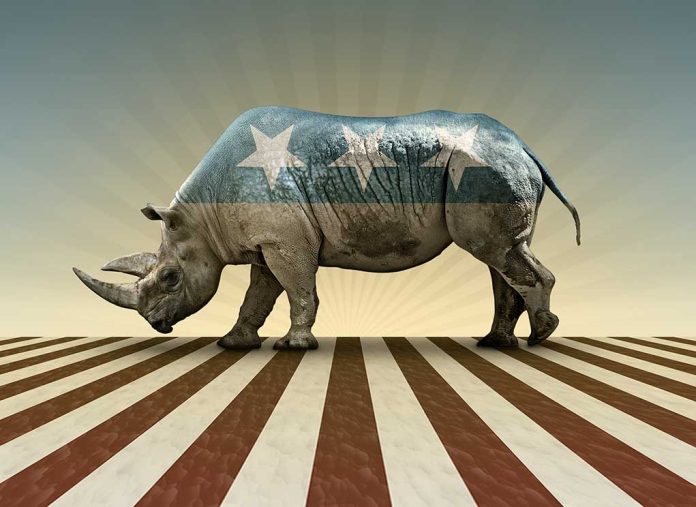 (UnitedVoice.com) – Former Rep. Liz Cheney (R-WY) was once one of the most powerful Republicans in the lower chamber. She was the third highest-ranking conservative, serving as the House Republican Conference chair from 2019 to 2021. As the daughter of former Vice President Dick Cheney (R), who served under former POTUS George W. Bush, she was also very politically connected.
All the connections in the world didn't save her when she decided to go up against former President Donald Trump. Cheney supported his second impeachment and repeatedly attacked him for his actions on January 6, 2021. Republicans told her to stop the anti-Trump crusade but she refused. She lost her job in House leadership and eventually her seat in Congress. However, despite her history with the party, she has still not ruled out running for president.
Not Ruling It Out
On October 22, CNN aired an interview with Cheney on "State of the Union" with anchor Jake Tapper. The longtime television host asked the Republican if she had any plans to run for the White House. She didn't answer him at first, telling Tapper that she was going to spend her time ahead of the 2024 election "helping to elect serious people, helping to elect sane people to Congress."
The CNN host also asked her if she'd considered voting for President Joe Biden if former President Donald Trump is the GOP nominee. She said that she was going to see how it unfolds but claimed Trump was "the single most dangerous threat" facing America.
Tapper didn't let her off the hook and pressed about whether she'd ruled out a presidential run. Finally she responded, "No, I'm not" ruling it out.
Could She Win?
It's hard to imagine a scenario where Cheney could win a primary race against Trump. The lawmaker couldn't even hold onto her congressional seat when she went up against the 45th president's war chest and approved candidate.
Trump is currently leading the Republican primary by approximately 40 points. He has not attended a single debate and has been charged with 91 state and federal felonies, and not a single Republican has been able to knock him out of the lead. Not even Florida Governor Ron DeSantis (R), who was seen as his heir apparent just a few months ago.
In 2022, Statista conducted a poll and found that 27% of respondents have a "very unfavorable opinion" of Cheney. Only 13% had a very favorable opinion. And while the poll is likely outdated a year later, it paints a grim picture for the congresswoman who once had so much potential.
Copyright 2023, UnitedVoice.com