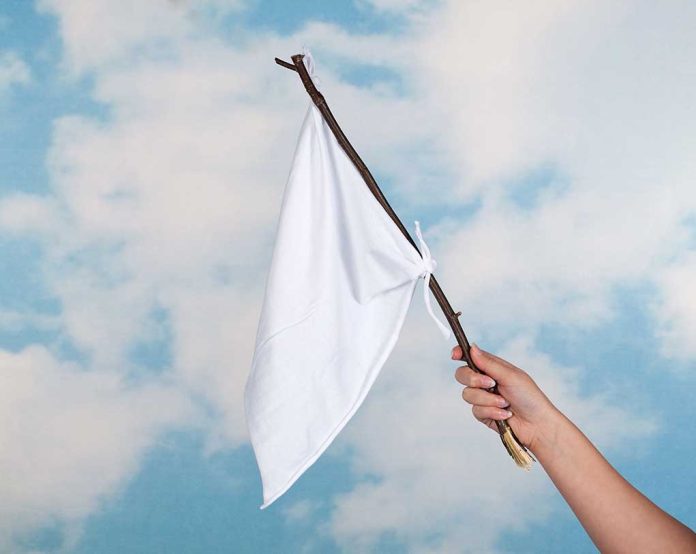 (UnitedVoice.com) – When Rep. Kevin McCarthy (R-CA) became speaker of the House, he made a stunning decision to change the rules to allow any member to put forward a motion to vacate. That came back to bite him as he became the only House speaker in American history to get kicked out of the position. Afterward, in a long press conference, he announced he was admitting defeat.
The saga began on September 30, when McCarthy made a deal with Democrats to keep the government funded for 45 days. Hard-liners in his party were pushing for a government shutdown, and they were furious when he worked with the Left to keep it open by passing a clean continuing resolution. A couple of days later, Rep. Matt Gaetz (R-FL) put forward a motion to vacate.
On October 3, Minority Leader Hakeem Jeffries (D-NY) announced Democrats would not be saving the speaker. Hours later, a majority in the House voted for the motion to vacate, and McCarthy made history. After a closed-door meeting with conservative lawmakers, the California congressman announced he would "not run for speaker again." He said the GOP conference was going to "pick somebody else."
A reporter asked McCarthy if he was going to remain in Congress, and he said, "I'll look at that."
Rep. Patrick McHenry (R-NC) is currently the speaker pro tempore. He will remain in the position until the House votes for another leader. Majority Leader Rep. Steve Scalise (R-LA) has announced that he will throw his name in to become the next speaker. He is currently the second-highest-ranking Republican in the lower chamber.
It is with a strong sense of responsibility and purpose that I seek the House Republican Conference's nomination for Speaker of the House.

Read my letter to my colleagues: pic.twitter.com/G6YDd2SjCD

— Steve Scalise (@SteveScalise) October 4, 2023
Scalise was the majority whip before becoming the majority leader. He is known as one of the Conservatives targeted by a crazed gunman in 2017 during baseball practice. The lawmaker was shot and fought for his life. He recovered from his injuries and remained in Congress.
Rep. Jim Jordan (R-OH), the chairman of the House Judiciary Committee, is also vying for the speaker position.
Copyright 2023, UnitedVoice.com