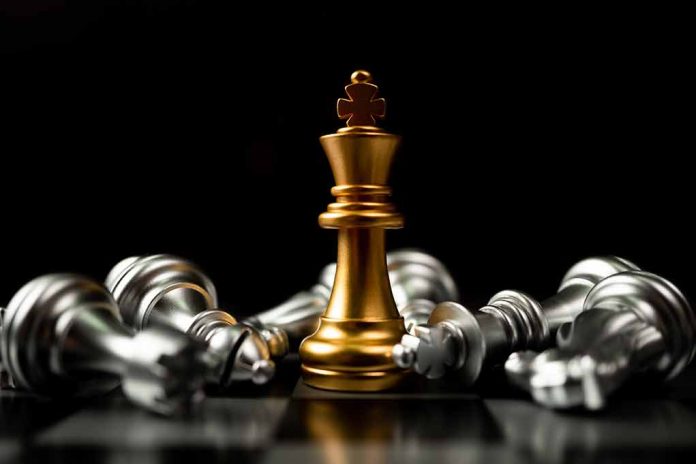 (UnitedVoice.com) – Former President Donald Trump is the likely nominee of the Republican Party for the presidential race next year. In order to make that official, he has to win the primary race. He can only do that if he's on the ballot. A judge recently ruled in his favor after an effort to keep him off of the Michigan ballot.
On November 14, a Michigan judge thwarted an effort to keep Trump off the ballot in the primary race. Plaintiffs argued he was ineligible to be president again because of the insurrection clause in Section 3 of the 14th Amendment. The clause states that anyone who "engaged in insurrection or rebellion" while in office is ineligible to hold that seat again. The clause was put into the Constitution to prevent members of the Confederacy from holding office.
Judge James Robert Redford ruled that disqualifying a candidate using the 14th Amendment "is a nonjusticiable, political issue" that should only be settled by Congress. Michigan Secretary of State Jocelyn Benson supported the decision by the court. The plaintiffs in the case are now appealing the ruling to the Michigan Supreme Court.
Trump won a similar lawsuit earlier in the month in Minnesota. Like this one, plaintiffs argued that he should be disqualified because of his behavior after the 2020 election. However, the state Supreme Court determined they had no jurisdiction over whether his name appeared on the Republican Party's ballot to choose their candidate.
There's another case to keep Trump off of the ballot in Colorado. Again, the plaintiffs are using the insurrection clause. Like the other cases, this one is unlikely to succeed. A judge in New Hampshire dismissed a similar case.
Trump's enemies continue to try to keep him from returning to the White House and picking up where he left off.
Copyright 2023, UnitedVoice.com