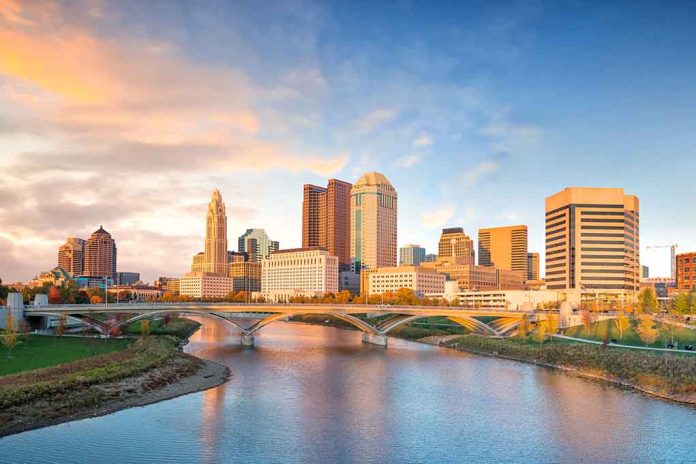 (UnitedVoice.com) – For decades, Republicans across the country fought to reverse the federal abortion rights protected by the Supreme Court's Roe v. Wade decision. Former President Donald Trump appointed three conservative justices to the Supreme Court during his tenure. A year after he left office, the new court issued the Dobbs v Jackson decision and finally ended federal abortion protections.
Since then, Republican states across the country have severely limited or completely restricted the medical procedure in their states. However, those laws have also spurred people to action and created a headache for the GOP. That was highlighted in Ohio recently.
Constitutional Amendment
On November 7, Ohio voters approved Issue 1 by nearly 57%. In 30 days, the state constitution will include protection for abortion rights.
The vote came months after Republicans in the state tried to prevent the amendment from passing by including a ballot measure during the primary that would have required amendments to pass by a supermajority of 60%. Voters showed up en masse and rejected the measure, setting the stage for Tuesday's vote enshrining the rights in the constitution.
Under the amendment, it changes the constitution to establish a person's "right to one's own reproductive medical treatment." That includes miscarriage care, abortion, and contraception. The state currently allows abortions up to 22 weeks.
Biggest Fight for Abortion Activists
Since the Dobbs decision, seven states have had statewide elections regarding abortions. In all of them, voters backed access to the medical procedure. Ohio was seen as the biggest test to the momentum the Left has had over the last year because the state is led by Republicans and largely conservative.
President Joe Biden celebrated the outcome in the Buckeye State. He released a statement after the results came in, saying Americans "voted to protect their fundamental freedoms — and democracy won."
Several Catholic bishops in Ohio also released a joint statement, calling it "a tragic day for women, children and families" in the state. They said they plan to keep fighting until "every preborn child is protected […] and every human life receives respect, dignity, and justice."
What Happens Next?
Next year is going to be another big one for abortion. There could be ballot measures put forward in several states, including Florida, Maryland, New York, and others. In the Sunshine State, there's an effort to put a constitutional amendment on the ballot that would eliminate the current abortion restrictions in the state. Supporters will need to gather 900,000 signatures by February 1 to get it on the ballot, and it will need 60% of the vote to pass.
Copyright 2023, UnitedVoice.com