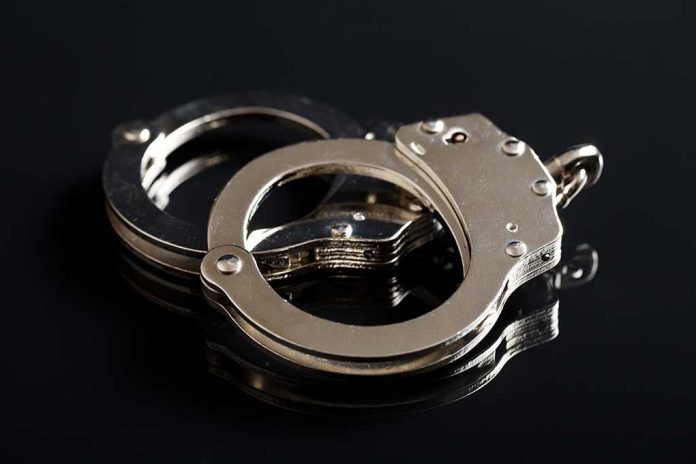 (UnitedVoice.com) – President Joe Biden doesn't seem to be able to catch a break these days. He continues trailing Donald Trump in the latest surveys of registered voters. He recently announced his decision to resume construction of the border wall in Texas, a significant concession to his political opponent's immigration strategy. Additionally, his action prompted reminders from mainstream media outlets that he had to break another campaign promise to accomplish that feat. On top of all that, a recent report detailed the arrest of a high-ranking Pentagon official.
On October 2, the United States Attorney's Office for the District of Maryland issued a press release discussing the arrest of two men from Maryland's Anne Arundel County on charges related to facilitating a dog fighting operation. Unfortunately for the Biden Administration, one of those men, Frederick Douglass Moorefield, Jr., 62, serves as a high-ranking communications officer for the Office of the Secretary of Defense.
https://x.com/gatewaypundit/status/1709936898121285839
According to the announcement, law enforcement officials served search warrants at the Maryland residences of Moorefield and his alleged accomplice, Mario Damon Flythe, 49. Federal officers seized 12 dogs during that raid. Officers also confiscated a weighted dog vest, a carpet that appeared to contain blood stains, veterinary steroids, training schedules for the canines, jumper cables, and an electrical plug.
The affidavit in support of the search warrant alleged that Moorefield and Flythe electrocuted dogs that lost their fights using cables. The two men promoted their dogfighting operations via encrypted messaging apps, using the monickers "Geehad Kennels" and "Razor Sharp Kennels."
Maryland prosecutors obtained the arrest warrants on September 21. The two suspects made their first appearance before US Magistrate Court Judge J. Mark Coulson a week later. He ordered their release, under the supervision of US Pretrial Services, pending trial.
On October 3, a federal grand jury filed a true bill on a 10-count indictment against Moorefield and Flythe. Both are charged with conspiring to engage in an animal fighting venture and other charges related to establishing and promoting a dog fighting ring. US Magistrate Judge A. David Copperthite arraigned the two men on October 6 and continued their release.
If convicted, the defendants face up to five years in prison on each count charged in the indictment.
Copyright 2023, UnitedVoice.com