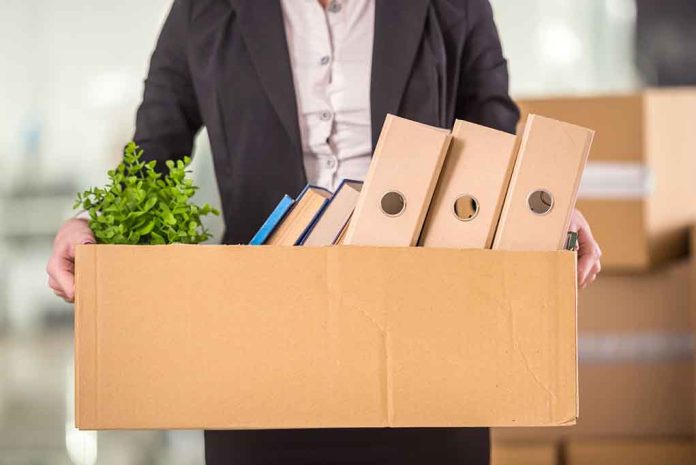 (UnitedVoice.com) – Republican lawmakers often accuse the Democrats of protecting corrupt Liberals, such as President Biden. They get accused of being partisan, but at least nobody can call them hypocrites. One conservative congressman has been widely criticized for his fraud and dishonesty; now his own colleagues are determined to expel him from the House.
Representative George Santos (R-NY) was elected to the House last November, and took his seat in January. At first, he looked like a potential star — the first openly gay House Republican, and with an impressive resume to back up his identity politics credentials.
However, it didn't take long for doubts to start appearing about some of his claims. Before he even took office, the media was reporting that his claims about his education and employment history weren't checking out. Then, details of past crimes started to emerge; he was wanted on check fraud charges in Brazil. Two House Democrats filed an ethics complaint against him.
In March, the House Ethics Committee opened an investigation, and in May, a grand jury indicted him on 13 counts of money laundering, fraud, and lying to the House. On October 11, federal prosecutors filed a new indictment with 10 more counts, including evidence that he'd charged money to donors' credit cards. At that point, his fellow Republicans, who were already getting tired of defending him, had had enough.
Within hours of the new indictment, Representative Anthony D'Esposito (R-NY) said on X (formerly Twitter) that he planned to introduce a resolution to "rid the People's House of fraudster George Santos." Co-sponsors included five other GOP lawmakers from New York. Expelling a legislator from the House isn't easy; it takes the votes of two-thirds of the chamber, and it's only happened five times in US history. Three of those cases were congressmen who fought for the Confederate States of America. Few Democrats are likely to support Santos, though, and there's a good chance disgusted Republicans could add him to that short and inglorious list.
Copyright 2023, UnitedVoice.com