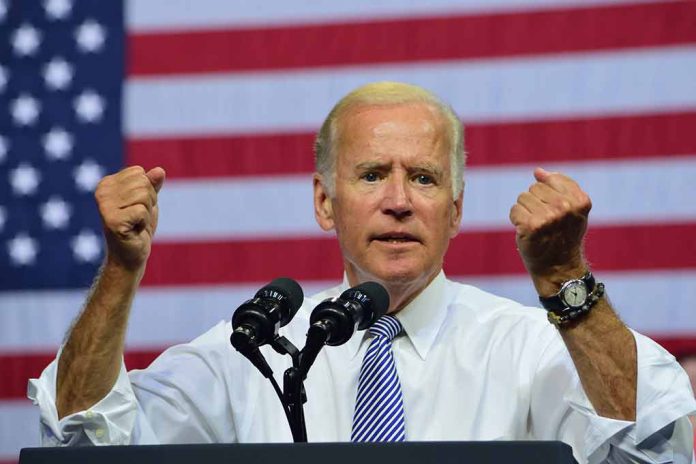 (UnitedVoice.com) – Student loan forgiveness is one of President Joe Biden's top policy items. The far-left has pushed him for years to do as much as he can to erase the debt of Americans who borrowed money and agreed to pay it back. He attempted to pass a sweeping forgiveness program that gave Americans with debt either $10,000 or $20,000 in forgiveness, but the Supreme Court struck the policy down.
After the justices ruled against the policy, the president's administration announced another forgiveness plan. This time, he revamped the income-based forgiveness program. Senate Republicans attempted to stop that plan, but have failed.
Failed Bill
On November 15, the Democratic-controlled Senate voted 49-50 against the Congressional Review Act (CRA) resolution that would have stopped Biden's Saving on Valuable Education (SAVE) plan. The resolution only needed one more vote to pass under Senate rules. Unlike other bills, a CRA only needs 50 votes.
Democratic Senator Joe Manchin (D-WV) crossed party lines and voted with Republicans. Senator Tim Scott (R-SC) did not vote on the resolution. Ahead of the vote, the Biden Administration released a memo condemning the resolution. The president said he would have vetoed the measure if it made it through Congress and landed on his desk.
What Is the SAVE Plan?
Unlike the president's forgiveness plan that the Supreme Court killed, the SAVE plan calculates repayment plans based on the size of a borrower's family and income, rather than how much they owe in student loan debt. After a certain number of years, borrowers can become eligible for loan forgiveness.
Low-income borrowers can apply to the program and have their loan repayments reduced to zero while they are struggling. That allows them breathing room to get back on their feet, and their loans won't default, which could prevent them from obtaining another loan for school or to buy a house in the future.
For those who borrow less than $12,000, they would be able to apply for forgiveness after 10 years of payments. According to reports, more than 5.5 million borrowers have already enrolled in the plan. Education Secretary Miguel Cardona has said it's the "most affordable repayment plan in history."
Sen. Bill Cassidy (R-LA) called the forgiveness plan "irresponsible" and "deeply unfair" because it doesn't allow someone who didn't go to college to receive forgiveness for buying a truck. Senate Majority Leader Chuck Schumer (D-NY) said he was happy the Senate "had the good sense to defeat" the legislation. He said it was a "real victory" for the country's "young people and for the future of America."
Copyright 2023, UnitedVoice.com