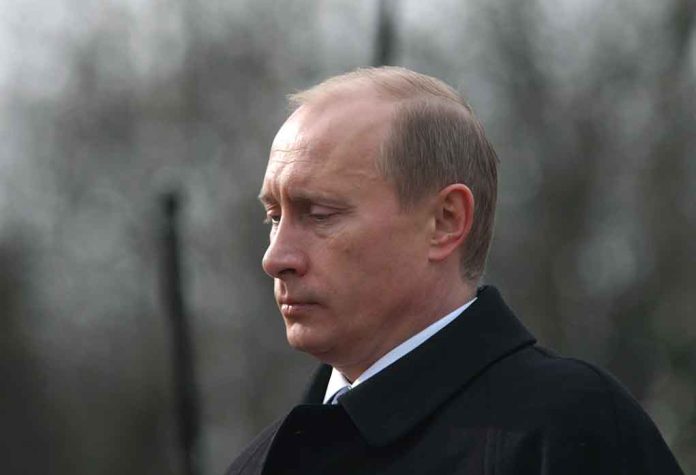 (UnitedVoice.com) – The Russian military was once regarded as the second-most powerful in the world. That view has changed in the months since the war on Ukraine began. The country has now reportedly made another big mistake.
According to reports, Russian authorities accidentally posted the addresses of the military's secret buildings, spy homes, and institutions. The Dossier Center found the addresses in a 434-page document titled: "Special Group." The center is a project launched by Mikhail Khodorkovsky, an exiled Russian oligarch. The list included details of apartments associated with Russia's Foreign Intelligence Service. It also had the addresses of the homes of Russian President Vladimir Putin's secret service agents, GRU officers, and more.
Many of the buildings and facilities were located in Serebryany Bor, a park in northwest Moscow. There are mansions in the area that belong to Russian oligarchs and other important people in the government.
Those addresses are supposed to be state secrets by law.
The document containing the addresses was published on the Moscow City Hall website. Moscow Mayor Sergey Sobyanin approved it. It was signed by Andrey Kovalev, the director of energy supplier Mosenergosbyt, and Vyacheslav Torsunov, who runs the country's housing and communal services department.
Moscow hasn't commented on the doxxing. It's not clear who published the document online. While it was well-known that law enforcement agencies owned the properties at the park, it wasn't public knowledge that they belonged to the counterintelligence and intelligence agencies. Putting the information on the internet could provide an opportunity for Ukraine to target the Russian military. It's not just the Ukrainian military the government has to worry about; there could be opposition forces inside of Russia as well.
In addition to the addresses of members of various agencies, it also lists an ammunition depot location in the Leningrad Region. Shortly after news broke about the addresses becoming public, the website was taken down. The document is no longer available online.
Copyright 2023, UnitedVoice.com