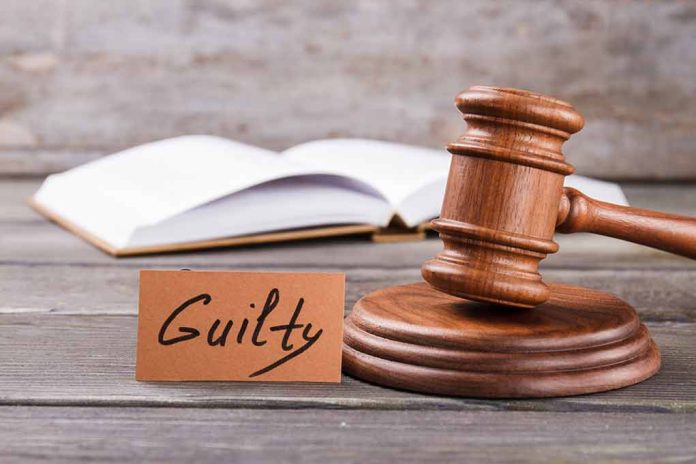 (UnitedVoice.com) – When you deposit money into a bank account, they use that money to invest elsewhere. In 2019, Sam Bankman-Fried co-founded Futures Exchange (FTX), a cryptocurrency exchange. To appeal to investors, FTX promised clients it would not be investing their money. Instead, the company was supposed to just hold onto the funds. That turned out to be a lie, and now, Bankman-Fried could spend the rest of his life in prison.
The Rise and Downfall of FTX
Although Bankman-Fried promised clients he wouldn't invest their money, he was taking their deposits and putting them into his cryptocurrency trading firm, Alameda Research. Then, he used the money to spend on capital investments, political donations, real estate, and personal expenses.
Over the course of three years, FTX became the second-largest crypto exchange in the world. During that time, Bankman-Fried became a popular figure, in part because of all of the "good" he was doing with his donations to charitable causes. Then, in November 2022, everything fell apart after a tech website ran a story about Alameda Research. According to the article, Alameda had billions of dollars in assets, but most of it was in an FTT token that FTX issued. In other words, the billions were in a coin that Bankman-Fried made up.
The article concerned clients, and they began rapidly withdrawing their money. Suddenly, FTX couldn't process the transactions because it didn't have the assets that Bankman-Fried claimed it had. FTX then filed for bankruptcy.
A month later, in December 2022, the Department of Justice charged Bankman-Fried with conspiracy to commit wire fraud, wire fraud, conspiracy to defraud the Federal Election Commission, conspiracy to commit securities fraud, conspiracy to commit money laundering, and conspiracy to commit commodities fraud.
The Trial and Verdict
At the beginning of October, the trial against Bankman-Fried began. The so-called King of Crypto pleaded not guilty to all of the charges against him. For a month, the prosecution and defense presented their cases.
On November 2, Damian Williams, the US Attorney of the Southern District of New York, announced the Manhattan federal jury found Bankman-Fried guilty of two counts of wire fraud, one count of conspiracy to commit money laundering, two counts of wire fraud conspiracy, conspiracy to commit securities fraud, and conspiracy to commit commodities fraud. The two latter charges carry maximum sentences of five years in prison, and the others each carry a sentence of 20 years in prison. In total, he faces 110 years.
Williams said that even though the crypto industry is new and "players like Sam Bankman-Fried might be new, this kind of corruption is as old as time." He went on to say he was pleased with the speed at which the case moved and the verdict should serve as "a warning to every fraudster who thinks they're untouchable."
Copyright 2023, UnitedVoice.com