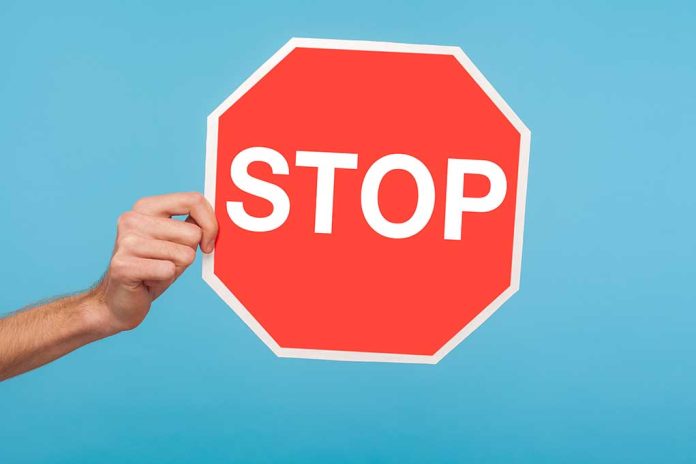 (UnitedVoice.com) – More than 100,000 migrants have poured into New York City since President Joe Biden took office. The city's shelters are overrun, and charities are running out of resources. The state is barreling toward winter without a resolution. City officials are hoping a court will allow them to suspend a rule that forces them to provide housing to homeless people in the city. Governor Kathy Hochul (D) supports the effort.
Right to Shelter History
In the late 1970s, it wasn't unusual to hear about people dying on the streets if they were homeless. In 1979, Attorney Robert Hayes, the co-founder of the Coalition for the Homeless, sued New York City and the state in a class action suit on behalf of all the city's homeless men. Hayes argued in the case Callahan v. Carey that there was a constitutional right to shelter in the state.
Hayes pointed to Article XVII of the state Constitution, which stated that the needs of people "shall be provided by the state" and its cities. In 1979, the New York Supreme Court Ordered the city and state to provide shelter for homeless men and cited the same article of the Constitution that Hayes used to argue his case. Two years later, the parties involved in the case agreed to a settlement where the city and state governments agreed to give men shelter if they were homeless "by reason of physical, mental, or social dysfunction."
Immigration Dilemma
New York City has always been a melting pot of immigrants, and the state is a so-called sanctuary for illegals, as well. It wasn't shocking when migrants began pouring into the city when Biden took office. Texas Governor Greg Abbott (R) also began transporting immigrants to the state on buses, so the Democratic leaders could feel the pain the border communities were feeling.
City officials were required to provide shelter for all of the migrants, according to the Callahan v. Carey ruling. Governor Hochul recently endorsed the city's challenge to the right-to-shelter requirement.
According to Fox News, Hochul said she doesn't "know how the right to shelter […] can or should be interpreted to be an open invitation to 8 billion people" if they show up in the state and need shelter.
NYC Mayor Eric Adams (D) has asked the court to suspend the requirement when there's a state of emergency that causes the shelter population of single adults to rapidly increase. The city has also tightened the rules, now allowing adult immigrants to stay in city shelters for just 30 days, instead of 60 days as in the past.
While New York scrambles, it appears Abbott's plan to take the crisis to Democrats has worked.
Copyright 2023, UnitedVoice.com