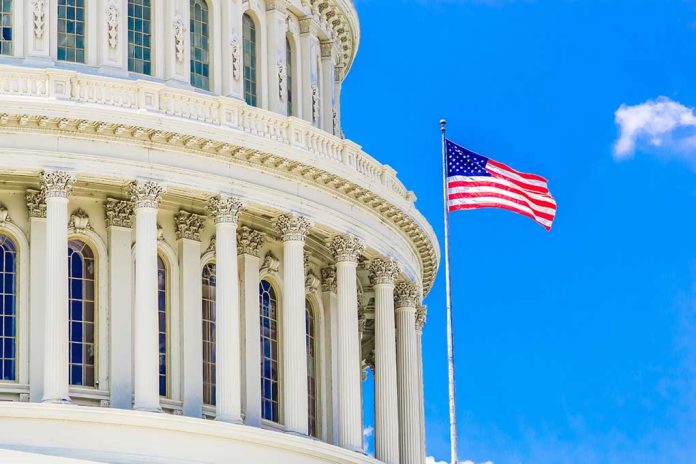 (UnitedVoice.com) – President Joe Biden has spent the last few decades pushing his vision that the American government has a "sacred" duty/obligation to the nation's veterans and their family members. Earlier this year, the White House published a fact sheet detailing his efforts to honor that commitment. However, under his leadership, the United States Department of Veterans Affairs (VA) has been obstructing the right of many veterans to purchase, possess, and own firearms.
Sen. John Kennedy (R-LA) has spent several months trying to remedy that situation. The Senate recently passed an amendment he submitted protecting veterans along party lines by a vote of 53 to 45.
Senate Votes To Protect Veterans' Rights
On October 25, Kennedy's office issued a press release announcing the Senate's passage of an amendment he introduced to update an appropriations bill (HR 4366) to prevent veterans from forfeiting their Second Amendment rights due to issues arising from the VA.
The statement explained that the VA has been submitting data to the National Instant Criminal Background Checks System regarding any benefit recipient assigned a fiduciary after being deemed incompetent to manage their disability or pension benefits. As a result, those former servicemembers automatically lost their constitutionally protected right to purchase or possess firearms.
If the House approves the changes and the measure is signed into law, Kennedy's amendment would bar the VA from using federal funds to report any veteran determined to be "mentally incapacitated… incompetent, or… experiencing… extended loss of consciousness" as an individual "adjudicated as mentally defective on the department's own authority.
Instead, the VA would need to obtain an order to do so from a judicial authority of competent jurisdiction, like a US district judge or magistrate. As a predicate, that jurist must issue a finding that the individual in question presented an immediate danger to themselves or others.
Kennedy spoke out about the measure, stating that veterans who made the sacrifice to protect and defend the US Constitution shouldn't have to forfeit "their own rights [based] on the judgment of unelected bureaucrats." Noting that his amendment would protect veterans' right to bear arms, he said it was wrong for government officials to "punish veterans" who reached out to the VA for a "helping hand to manage [their financial] resources."
Kennedy's office confirmed that the senator based his amendment on the Veterans Second Amendment Protection Act, a bill he introduced with Sen. Jerry Moran (R-KS) in June. That measure provides the same veterans' protections detailed in his amendment to HR 4366.
Copyright 2023, UnitedVoice.com