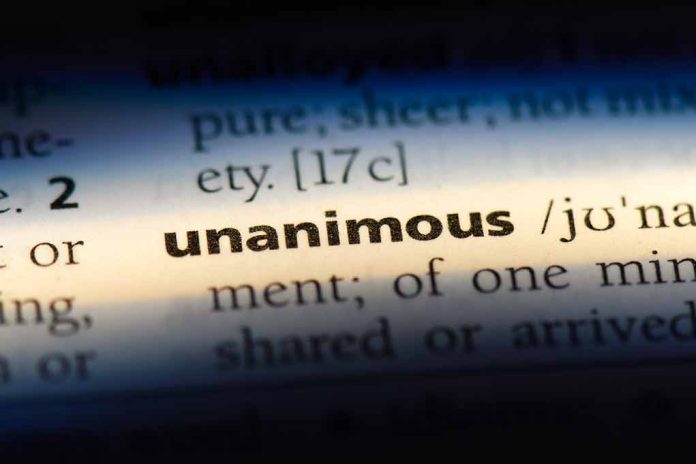 (UnitedVoice.com) – Many senators were outraged recently when Majority Leader Chuck Schumer (D-NY) relaxed the chamber's dress code, allowing legislators to wear whatever they wanted. This seemed to be aimed at indulging Senator John Fetterman (D-PA), who is well known for refusing to wear suits. Now, the majority has rebelled against Schumer, and the dress code is back.
On September 18, Schumer quietly dropped the Senate's dress code, which had called for business attire in the Senate chamber. Instead, he ruled that any type of clothes would be acceptable from now on. The reason for this was obvious — Senator Fetterman, who, despite his privileged background, has built a public persona around dressing like a rebellious teenager.
Up to Schumer's move, Fetterman had been voting by standing in the doorway of the Senate chamber and giving a thumbs up or down to avoid the need to wear professional adult clothes. Thanks to Schumer, he could now turn up in the chamber in a hoodie and cargo shorts.
The change didn't please his colleagues, though. Although some Democrats insisted that there were more important things to worry about than how the congressman dressed, Republicans were almost universally annoyed that the rules had been changed — and the Senate made to look unprofessional — because one man refused to behave sensibly.
A bipartisan resolution was quickly introduced by Senators Joe Manchin (D-WV) and Mitt Romney (R-UT), and on September 27, it went to a vote.
Senate dress code is restored passing senate unanimously 2nite Thankfully Sen Schumer's unprecedented decision was overruled by the will of the senate

God bless COMMON SENSE

— Chuck Grassley (@ChuckGrassley) September 27, 2023
In a blow to Fetterman's image and Schumer's authority, members voted unanimously to reinstate the dress code. In fact, they went further; the motion specified exactly what's acceptable for male senators. From now on, the men of the Senate will need to wear a coat, tie, and slacks or other long pants. There was no guidance provided for women, but the resolution does state business attire.
Copyright 2023, UnitedVoice.com