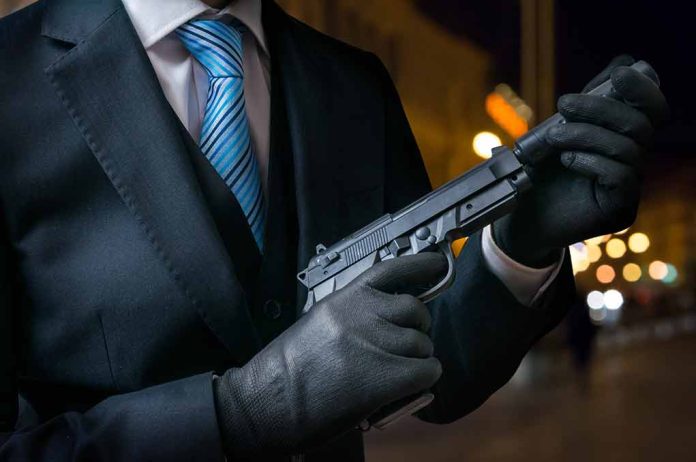 (UnitedVoice.com) – It would be an understatement to say former NSA and CIA Director General Michael Hayden doesn't like Senator Tommy Tuberville (R-AL). In September, the general called the lawmaker a racist. He's also called him an idiot in the past. A remark the former director made recently led to him being reported to the police.
The saga began on October 9, when Nathalie Jacoby posted a question on X, formerly Twitter, asking whether Tuberville should "be removed from his committee" because he's holding up military nominations and promotions. Hayden, who served under Presidents George W. Bush and Barack Obama, responded to the post and asked, "How about the human race?"
The next day, Tuberville released a statement accusing the general of "calling for a politically motivated assassination." The Alabama senator said the remarks by the decorated general were "disgusting" and "repugnant." He condemned Democrats for not speaking out against him.
The Republican went on to say that his office reported the incident to the Capitol Police, and he expects the law enforcement officers to protect him and bring the general to justice. The senator said that if the justice system was still "nonpolitical," then the general would "be prosecuted to the fullest extent of the law."
Tuberville went on to attack Hayden for presiding over "some of the biggest failures of American history," like the September 11th terrorist attacks. He claimed the former CIA director "participated in the Russia Hoax" and "tore our country apart."
My statement on General Hayden. pic.twitter.com/KQ0sLz6gTQ

— Coach Tommy Tuberville (@SenTuberville) October 10, 2023
Hayden responded to the backlash he received, saying he woke up on October 10 and the "MAGAnuts had lost their minds" over his "suggestion" that the senator "not be considered a member of the human race." He said that he is standing by his views.
It's not clear if the Capitol Police have opened an investigation into Hayden; they have not made any comment about the incident.
Copyright 2023, UnitedVoice.com