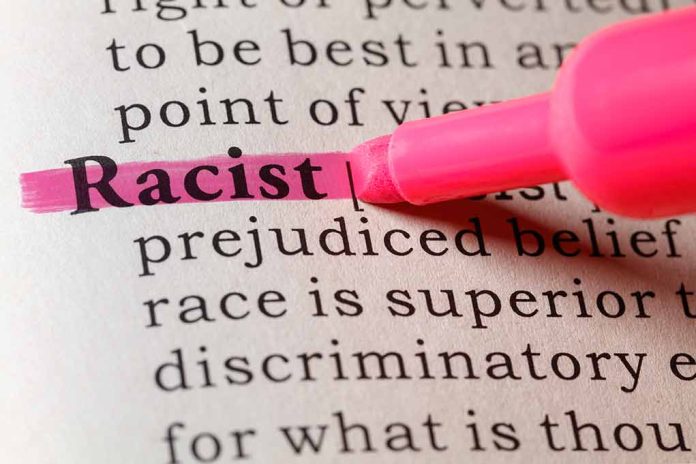 (UnitedVoice.com) – Kentucky Attorney General Daniel Cameron (R) is running against Democratic Governor Andy Beshear in the gubernatorial race. A liberal group that has received funding from billionaire George Soros took aim at the black GOP nominee in a racist ad. The AG hit back, but the group doubled down.
Black Voters Matter Action PAC recently released a 30-second attack ad equating the black AG to Uncle Tom. That's a character in Harriet Beecher Stowe's book, "Uncle Tom's Cabin," who is subservient to white people to such a degree that he sells other black people out. The ad boldly states, "It's election time, and all skinfolk ain't kinfolk."
The ad goes on to say that Kentucky voters have "taken to the streets" across the state to "demand racial justice" and other policies. It claims that "now, Uncle Daniel Cameron is threatening to take [Kentucky] backwards."
In the proud tradition of #Democrats, #Soros supported #BlackVotersMatter PAC produced this radio ad against Republican @DanielCameronAG. Note the use of "Uncle Daniel Cameron" and "Skinfolk ain't kinfolk" calling him a race traitor.@Elle_Erickso pic.twitter.com/Bz0l82Z6FE

— Black & Right (@BobParksBnR) October 30, 2023
Cameron denounced the ad as "racist and hateful." The AG told the Kentucky Herald-Leader that he doesn't believe people should "be judged by the color of [their] skin." However, he claimed President Joe Biden, the national Democratic Party, and special interest groups from out of state don't feel the same way about black Conservatives.
The Republican went on to say that he'd never had to deal with "racism or discrimination" in Kentucky until he went up against Democrats.
For years, I've been called every racist name in the book for supporting President Trump & conservative values. Andy Beshear always looks the other way & remains silent — even today.

Soros-Funded PAC Labels Black Republican An Uncle Tom In Campaign Ad https://t.co/zBvqUaW6Cy

— Daniel Cameron (@DanielCameronAG) October 27, 2023
Cliff Albright, the founder of the group, defended the ad. He said everything Black Voters Matter addressed in the ad was "the truth," and people should notice that Cameron hasn't bothered to attack the "accuracy of the ad at all." He pointed out that the AG failed to prosecute the cops involved in Breonna Taylor's death, and has fought against affirmative action and healthcare.
Albright said the issues with Cameron run deeper than his failure in the Breonna Taylor case because he's proven that he's as big a threat to black people "as the staunchest white supremacist."
Cameron's spokesperson, Sean Southard, called the comparison "disgusting."
Copyright 2023, UnitedVoice.com