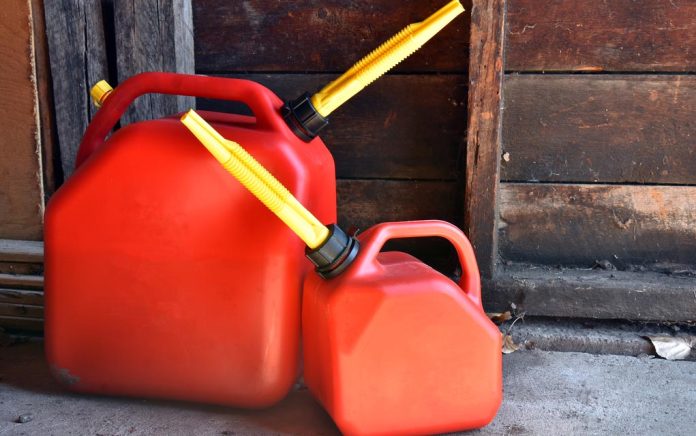 (UnitedVoice.com) – Halloween is almost here, and all over the US people are putting out decorations to mark the night when, according to old Scots-Irish legends, ghosts stalk the living. However, for Chicago residents, this year's holiday brings a new horror. It looks like an arsonist is burning decorations — and putting homes and lives at risk.
Officials suspect arson in two front porch Halloween decoration fires in North Center and Roscoe Village. https://t.co/hdblcwXmZz pic.twitter.com/DOmh7YRpIX

— Block Club Chicago (@BlockClubCHI) October 17, 2023
On October 4, the Chicago Police Department's 19th District recorded the first report of arson directed at seasonal decorations. By October 16, they were looking for the person responsible for no less than eight fires, all of them involving either decorations or trash cans. Some of the earlier attacks targeted decorations on sidewalks, but the most recent three, which happened between October 11 and October 16, all involved decorated porches. One family was forced to move out of their home because of fire damage to the building.
There's no mystery about what's causing the fires, as witchcraft and poltergeists can be firmly ruled out. A Ring doorbell camera caught the perpetrator in the act; police say the suspect is a white male aged 35 to 40, balding, with a beard, mustache, and glasses. So far, no arrests have been made, but a "person of interest" has been questioned in connection with the fires.
In the meantime, until the culprit has been identified and charged, cops are warning residents to move Halloween or fall decorations away from their homes. That way, if the arsonist strikes again, there's no danger of the flames spreading to a house and putting its occupants' lives in danger. Police are also urging anyone with any information to get in touch with the Bureau of Detectives.
The modern tradition of Halloween originated in Scotland and Ireland and spread to the US via Scottish settlers in Canada. It's now one of our most popular annual celebrations — but it also gives criminals opportunities to spread mayhem, as Chicago is finding out.
Copyright 2023, UnitedVoice.com