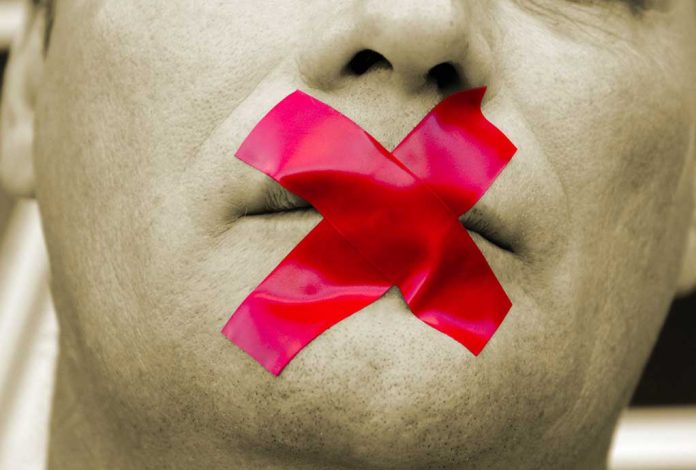 (UnitedVoice.com) – A federal grand jury indicted former President Donald Trump on four felonies related to his alleged actions after the 2020 election. The 45th POTUS has made it very clear in speeches and social media posts that he doesn't believe he should be facing prosecution. His remarks about the case and those involved have earned him a gag order that has now been reinstated.
In early October, US District Judge Tanya Chutkan issued a non-dissemination (gag) order on Trump. The narrow order prohibited the former president from speaking about the prosecutor, witnesses, and other people involved in the case. After issuing the order, she temporarily paused it so the ex-POTUS could appeal.
On October 29, Chutkan reimposed the gag order prohibiting Trump from making remarks that "target…any reasonably foreseeable witness." Her decision came after federal prosecutors cited recent comments the former president made about his ex-chief of staff Mark Meadows.
In her order, Chutkan wrote that Trump's statements about Meadows "would almost certainly violate the [gag] Order under any reasonable definition of 'targeting.'" The former president also made comments about Special Counsel Jack Smith, mentioning him by name at least three times.
Chutkan also pointed to other statements the former president made where he called the case "politically motivated," and also said President Joe Biden's administration was "corrupt" and told Trump that he was absolutely within his rights to make those remarks under her order.
Trump's attorneys, led by John Lauro, argued the gag order was a violation of his First Amendment rights. He appealed the order, saying it was "unconstitutionally vague" and "breathtakingly overbroad." When she reinstated the order, Chutkan also denied Lauro's appeal.
The former president is also under a gag order in his New York civil case. In that trial, Judge Arthur F. Engoron fined Trump $10,000 for violating the order by attacking members of the court's staff.
Copyright 2023, UnitedVoice.com