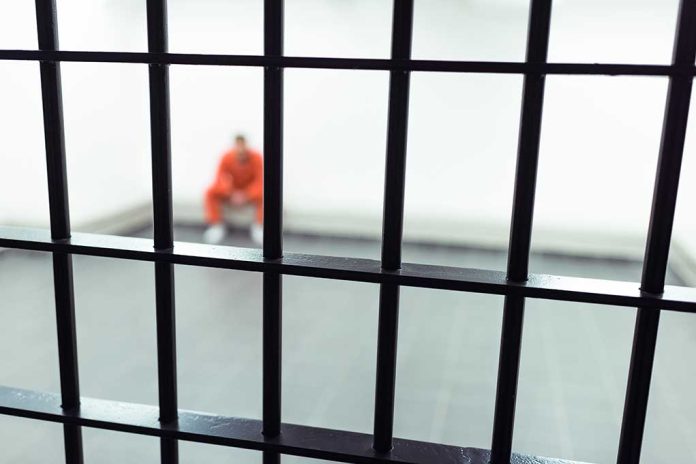 (UnitedVoice.com) – In 2010, the federal government deported Kevin Castro-Garcia back to Honduras. He managed to re-enter the country and was deported again in 2018. He came back to America at some point, and now Tennessee officials have charged him with two murders.
On October 3, Brandon Rivas-Noriega, 26, was seen driving his mom's 2015 Ford Focus. Two days later, his loved ones reported him missing after receiving text messages that were allegedly from him, saying he needed money and was in trouble. When his relatives spoke to detectives, they said he often visited a home in the Antioch neighborhood of Nashville.
Police officers searched the home and found the missing man's driver's license, the owner's manual for the Focus, and paperwork for another property. They went to that property and found Rivas-Noriega's mom's vehicle. Detectives found human remains in the trunk and identified them as the missing man's. He'd been shot multiple times.
Police arrested Castro-Garcia, 31, with the murder. Police say the suspect cut tattoos off the victim's body as well, and charged him with abuse of a corpse.
BREAKING: Homicide Unit detectives are charging Kevin Joel Castro-Garcia, 31 with the fatal shooting of Elmer Nahum Miranda-Martinez, 37. His body was found 9/27 in a burned car on Franklin Limestone Rd. Castro-Garcia, a native of Honduras, has twice been deported from the U.S. pic.twitter.com/ZkHfax73gk

— Metro Nashville PD (@MNPDNashville) October 10, 2023
That's not the only murder law enforcement believes he committed. On September 27, authorities found a badly burned corpse in the trunk of a car that had been left in a wooded area and set on fire. Authorities identified the victim as Elmer Nahum Miranda-Martinez, 37, and charged Castro-Garcia with that crime, too.
US Immigration and Customs Enforcement issued a press release stating that the Enforcement and Removal Operations (ERO) New Orleans has issued an immigration detainer on Castro-Garcia. Field Office Director Mellissa Harper issued a statement calling the suspect a "threat to the safety of our local communities." She said he was a member of Sur 13, a transnational gang. Harper explained that he has been deported twice in the past but said he has "continue[d] to choose to violate [America's] laws."
Castro-Garcia is being held on a $1.1 million bond. But the immigration detainer means that even if he makes bail, he would not be released.
Copyright 2023, UnitedVoice.com