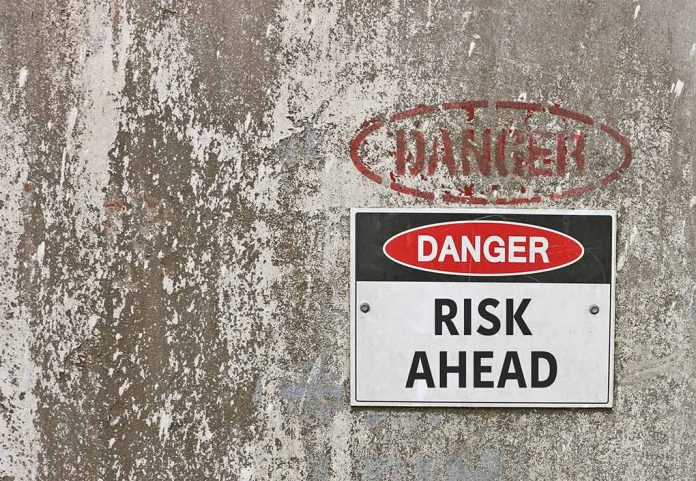 (UnitedVoice.com) – With Israel yet again under attack by Islamist terrorists, thousands of US citizens are trapped in the Jewish state. At first, all President Biden did to get them out was advise them to catch a flight — hours after the major US airlines suspended all services to Tel Aviv. One GOP lawmaker wasn't willing to sit back and wait for the administration to do something useful; instead, he set out to fix it himself. He's making a habit of doing that.
Help Amid Chaos
In August 2021, as US forces suddenly withdrew from Afghanistan, the Taliban overthrew the government and regained control of the collapsing country. In the chaos of the bungled evacuation, hundreds of US citizens were trapped; many of them were unable to reach Kabul airport to get on an evacuation flight, and others seemed to have been simply forgotten. Among these was Mariam, an Afghan-American woman who lives near Dallas but had taken her three children to Kabul to visit her parents. Her congressman is Representative Ronny Jackson (R-TX), and when he found out about her fate, he mentioned it to a House colleague, Cory Mills (R-FL).
Who knows what Jackson expected, but it probably wasn't what actually happened. Mills, a former paratrooper in the 82nd Airborne Division, swung into action. Recruiting an interpreter, he traveled to Afghanistan, tracked down Mariam, and then, with the airport unreachable, led them out of Afghanistan overland. She's now safe at home in Texas.
The Republican Rescuer Rides Again
When war broke out in Israel, and Biden seemed powerless to rescue Americans, Mills decided it was time to act again. On October 10, he flew to Jordan and crossed the border into Israel. Once there, he located 32 US citizens he'd managed to identify, people trying to leave the besieged country but couldn't get tickets for the few remaining flights. Mills then simply hired a bus, and the next day, he took the evacuees to Amman, Jordan, where they could book flights home. On October 12, he went back and collected 45 more Americans, before returning to the US to help elect a new House speaker.
Talking to Fox News from Israel, Mills responded to a rumor the administration was planning to use charter flights to extract the estimated 16,000 Americans who remain in Israel. Of course, many of them won't want to leave. Many won't be able to leave — dual citizens who are Israeli military reservists, mainly. In any case, Mills thinks the plan has flaws. He said that if Hezbollah starts shelling Israel from the north, and artillery or rockets start hitting the airport, "that could definitely put a damper on things." Luckily for 77 Americans, Mills was willing to put his own life on the line to get them out.
The first chartered flight to evacuate Americans from Israel left on Friday, October 13.
Copyright 2023, UnitedVoice.com