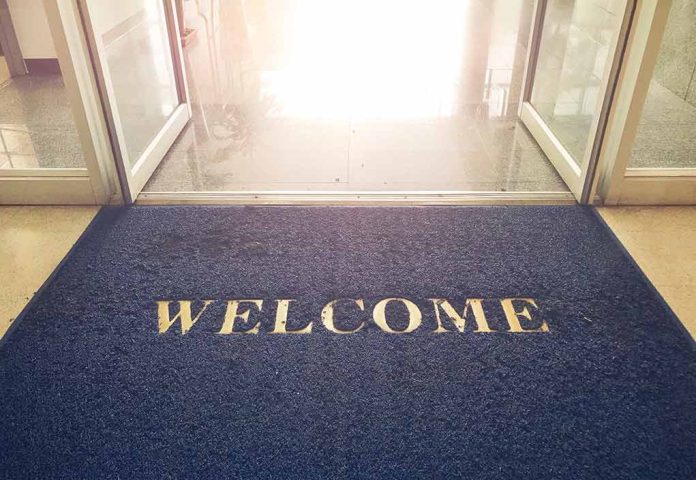 (UnitedVoice.com) – On July 10, US Army Private 2nd Class Travis King was released from a South Korean prison where he'd served a two-month sentence for assault. Officials escorted him to the airport where he was supposed to fly home to Fort Bliss, Texas, to face disciplinary action. Instead of boarding the flight, he joined a civilian tour and went to the border with North Korea. Then, he fled to the authoritarian country. Months later, he's back on American soil.
On September 27, North Korea announced it was going to expel King from its country. The US had been trying to get him home for two months, but Pyongyang had refused to release him. Sweden finally stepped in and was able to secure the soldier's release.
The Associated Press reported that a North Korean news agency claimed the soldier, who joined the US military in 2021, allegedly said he entered the nation because he was angry about the "inhuman mistreatment and racial discrimination within" the Army. However, his mother, Claudine Gates, told the AP that she never heard him say anything like that before.
The soldier was taken to Brooke Army Medical Center after touching down at Lackland Air Force Base in San Antonio. He's reportedly scheduled for a string of psychological and medical evaluations. King will also have to go through an intelligence debriefing process with military officials about his time in North Korea. The last American to be held in the Asian nation was Bruce Byron Lowrance, who entered the country illegally from China in 2018. He was released a month later.
Analysts suspect North Korean leader Kim Jong-un decided to deny an asylum request from King and deport him because he didn't serve to help the country at all since he wasn't a high-value service member. As a private, King was not privy to highly classified material.
King is now facing more disciplinary action and could be kicked out of the military.
Copyright 2023, UnitedVoice.com