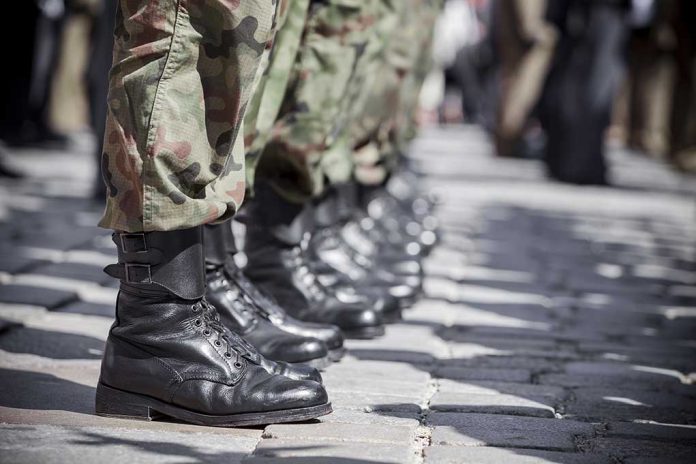 (UnitedVoice.com) – Israel is one of America's biggest allies in the Middle East. When Hamas attacked the country on October 7, the US military immediately moved service members closer to the region. Now, more troops are preparing to deploy.
The Defense Department has put about 2,000 military personnel in an increased state of readiness. The Pentagon said the troops wouldn't be serving in combat roles, but would instead provide medical support or act as advisors.
In addition to the increased number of service members, a Marine rapid response team is headed to the region as well. There are about 4,000 sailors and Marines on the task force. Two aircraft carriers and their escort ships were deployed to the Middle East. The ships are carrying a combined total of about 15,000 service members.
A bipartisan delegation of senators visited Israel on October 15. The senators were forced to take shelter multiple times as the country's Iron Dome intercepted Hamas rockets. President Joe Biden met with Prime Minister Benjamin Netanyahu on Wednesday, October 18. The president has made it crystal clear that the US is firmly on the side of Israel and wants to do what it can to prevent a wider conflict from breaking out in the Middle East. The administration is concerned about Iran getting involved in the war.
On October 17, hundreds of people, including children and doctors, were killed when a rocket slammed into a hospital in Gaza. Palestinians blame Israel for launching the rocket, while Netanyahu blames Hamas for the attack.
As of October 17, 10 days into the war, approximately 1,400 people have been killed in Israel. Another 3,400 have suffered injuries. In Gaza, about 3,000 people have died, and 12,500 have been injured.
Israel is warning residents of Gaza City to evacuate because they expect to launch a ground invasion sometime soon. Iran is threatening to intervene on behalf of Hamas if that happens.
Copyright 2023, UnitedVoice.com