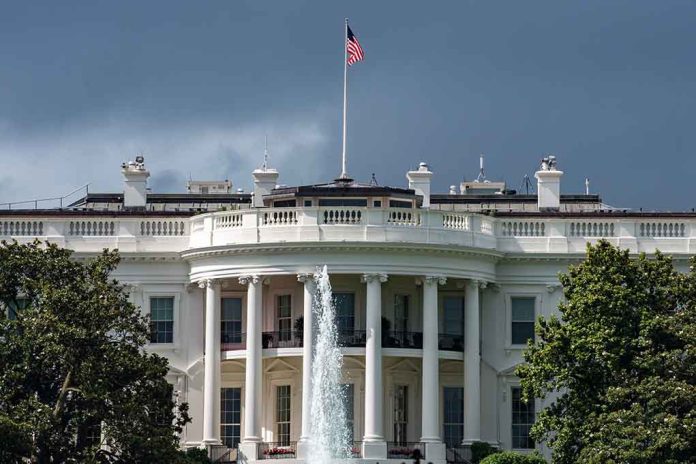 (UnitedVoice.com) – President Joe Biden's administration has repeatedly expressed its support for Israel in the wake of its war with Hamas. The Middle Eastern country is currently carrying out an air and ground campaign that has resulted in high civilian casualties. The White House refuses to confirm how many Palestinians have died.
On Monday, November 6, the Health Ministry in Gaza announced more than 10,000 Palestinians have died in the conflict. The ministry did not report how many of those people were civilians and how many were members of Hamas, the ruling political party in Gaza that has been labeled a terrorist organization. By comparison, approximately 1,400 people in Israel died; most of them lost their lives in the October 7 terrorist attack.
The next day, reporters asked John Kirby, a spokesperson for the National Security Council (NSC), how many Palestinians have died in Gaza since the beginning of the conflict. The Hill reported that he said the US government doesn't "have an exact figure" because they "don't have the capacity and the capability to provide" the press with that. However, he made it clear that the US doesn't believe the number the Ministry of Health has released, saying they don't believe taking the "numbers at face value is wise," but they're unable to provide anyone "with an alternative number."
The NSC spokesperson has reason to be suspicious. The Ministry of Health in Gaza is not controlled by a nonpartisan entity. It's controlled by Hamas, the very same organization that launched the unprovoked terrorist attack that started the conflict.
Kirby went on to say that while the government doesn't necessarily believe the numbers the Health Ministry has released, they do believe thousands of people in Gaza have died. He said the tragedy taking place in the region is weighing "heavily on the president" and his administration.
While the US isn't sure if the death toll is accurate, the United Nations and other organizations have said that Gaza's Health Ministry is making a good-faith effort to count the number of dead.
Copyright 2023, UnitedVoice.com