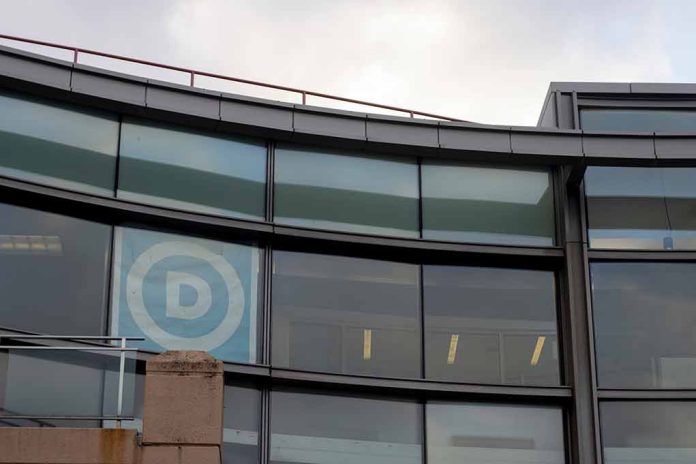 (UnitedVoice.com) – The Israel-Hamas war has brought out a lot of hostility in the US. Protests have rocked New York City and Washington, DC. Recently, Democrats descended on the headquarters of the Democratic National Committee (DNC) and scared lawmakers.
On November 15, the US Capitol Police announced on X, formerly Twitter, that its officers were working to control a crowd of about 150 people who were "illegally and violently protesting" in front of the DNC. Several Democratic lawmakers were at the headquarters to attend an event when law enforcement evacuated them from the area.
Right now our officers are working to keep back approximately 150 people who are illegally and violently protesting in the area of Canal Street and Ivy Street, SE. Officers are making arrests. All Members have been evacuated from the area. Please stay away from the area. pic.twitter.com/qHcpyYexjm

— The U.S. Capitol Police (@CapitolPolice) November 16, 2023
The police department provided an update later and revealed six officers were treated for injuries. Protestors claimed that around 300 people showed up at the headquarters to speak out against the conflict in Gaza.
Lawmakers spoke to the press about the incident in the days that followed. Rep. Debbie Dingell (D-MI) told The Detroit News that she was one of roughly 10 Democrats who were at an event. She said they started hearing people chanting outside, so she tried to leave, but protestors blocked the building's exits. Officers stopped her at the front and pointed to an injured one who'd been pepper sprayed.
The representatives were effectively trapped inside the building. She said it "rattled [her] more than January 6th did." She went on to say she was afraid and thinks people are going to eventually get hurt.
The day after the protest, the Capitol Police released a statement about the upheaval, saying they'd "handled hundreds of peaceful protests, but last night's group was not peaceful." The demonstrators ignored the officers' demands to move away from the building when members of Congress were present. The protestors then moved dumpsters in front of the exits and pepper sprayed the police. Fortunately, officers quickly took control of the situation.
Copyright 2023, UnitedVoice.com